'Discover first, ask questions later' is the brand ethos for Canberra's newest rebel, an all-day dining venue where retro-inspired '80s and '90s American-Japanese-Korean pop culture, urban influences and flavours collide spectacularly to create Lazy Su; a culture riot in the Braddon neighbourhood.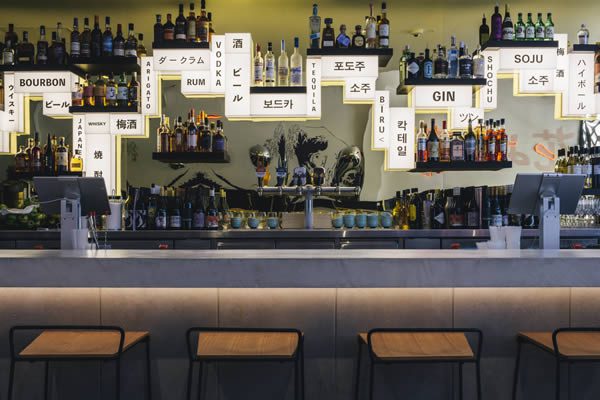 Filling a void in Canberra's dining and bar scene, Lazy Su is distinctly asian — from the neon lighting to the music, the food and drink to the attitude, Su's is the place to come for lunch and hang out for a little while before later meeting with friends; sharing tapas; and lubricating yourself with sake and cocktails.
The mouthwatering menu is comprehensive. Char siu pork belly, steamed line-caught snapper and Hainan chicken make up the bigger dishes; alongside noodle salads, soups and rice offerings; whilst oysters and tuna tataki can be shared in the company of a variety of baos, skewers and smaller dishes — all ready to be washed down with those sakes and cocktails, along with a fine selection of beers, wines and 'scorpion bowls' (an alcoholic concoction typically found in Thailand).
Melbourne-based creative studio BrandWorks — in charge of both branding and interior design — used a range of materials commonly used in Japan: from wood panels and batons, exposed brickwork, concrete sheeting, lenticular mirrors and hand-painted denim cloth. All screech along in unison like a K-pop princess — bringing each of Su's individual areas alive. With counter-side tables, a long bar and layout reminiscent of a traditional izakaya, Lazy Su is a blistering bundle of pop culture joy.