'Eyesores' and 'not to everybody's taste' were just some of the off-handed comments sent towards Brutalist buildings over the years. There may still be many a hater, but those who recognise the beauty in these concrete structures are definitely on the rise; this ongoing series of superlative architecture maps testament to that.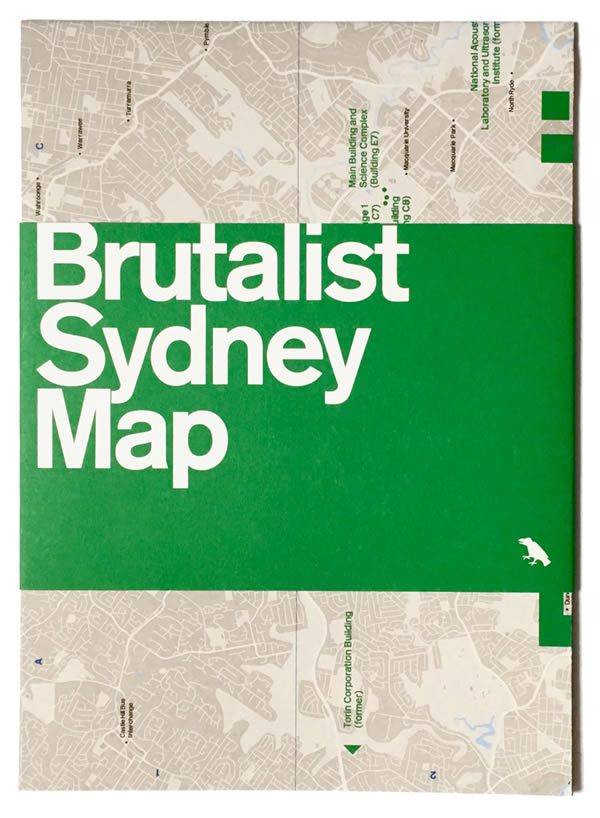 Take the Sirius building, an apartment complex in Sydney neighbourhood The Rocks. Designed by architect Tao Gofers, the high rise block of residential flats hit headlines as the government displaced its social housing residents to make way for 250 luxury apartments. Gentrification at its worst. The plan may not have been shelved, but public support for the residents' campaign details a shift in public attitudes to Brutalist behemoths; the Sirius was recently opened to the public as part of Art Month Sydney.
Sirius might be the city's best known example of brutalist architecture, but it's by far its only example. In fact, despite being late to the scene (by international standards), by the mid-1970s Brutalism was well adopted within the architectural practices of Sydney; the city's bright sunlight proving to be the ideal setting to highlight the style's textured surfaces and construction.
The latest map from publishers Blue Crow Media — in collaboration with Glenn Harper of Brutalist Project Sydney (and Senior Associate Architect at PTW Architects) — features Sydney's most iconic and inspiring cases: Sydney Town Hall House, Warringah Civic Centre, and naturally the Sirius Apartments, amongst others. The two-sided guide includes a city map, photography, and explanations of more than 50 of these significant buildings.
@bluecrowmedia
@brutalist_project_sydney