The 12+1 street art project — which over the duration of 12 months welcomes 12 artists to create one piece of art on one wall — is an open-air pop-up gallery which can be found in the small city of l'Hospitalet de Llobregat; often mistaken for a neighbourhood of Barcelona.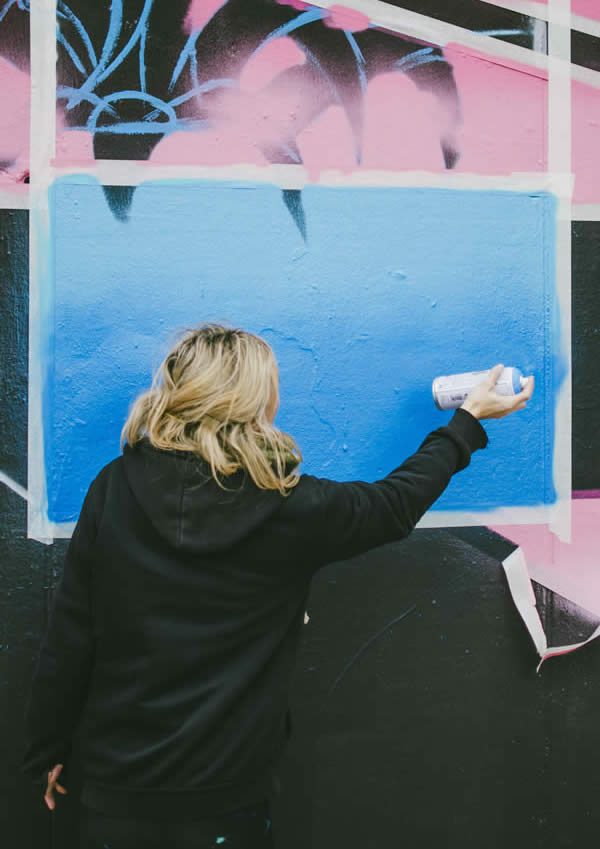 Now in its second year, the venture undertaken by local non-profit organisation CONTORNO URBANO seeks to question the way we exhibit street art and the place of these artworks in the city; here a poignant setting, as Barcelona's authorities famously pushed it from high on its perch as the world's street art capital with new legislations in 2006. Kicking off 12+1's 2017 edition in grand style was l'Hospitalet born Irene López León, whose work (which she simply refers to as 'landscape painting') features geometry, impossible perspectives and hypnotic architectures that whisk us off to ethereal planes.
Catalan artist Roc Blackblock, a major advocate of the stencil, was February's artist-in-residence, producing a mural that was intended to transmit a message to all of us, the character in the piece inviting the viewer 'to liberate the child within, and reconnect with the aspects of ourselves that adult life and social pressures have repressed'. In contrast, Elbi Elem's March intervention symbolises moving forward; Elem taking the opportunity to produce work unlike anything else she's produced before. Entitled The Ring, the Barcelona-based artist used the architecture, elements and colours that surround the wall to create a Felice Varini-esque optical illusion.
Another Barcelona artist is in the spotlight this month, EDJINN's colourful pop surrealism an ambiguous piece that allows us to interpret it in our own way. He did hint, however, that 'contrasting old people with new technologies, and the disconnection it might have for older people', was a fleeting notion.
12+1 continues throughout 2017 just in front of the Torrassa (L1) Metro station; culminating in an exhibition in December that will showcase each participating artist's singular work. The complete list of artists involved is: Irene López León, Roc Blackblock, Iker Muro, Hosh, Miedo 12, Miquel Wert, Pati Baztán, Elbi Elem, Fernando León, Edjinn, BYGm and Laura González Llaneli.
@contorno_urbano
@rocxxl
@irenelopezleon