Melbourne bar Embla is taking its patrons on a journey of historical refinement through the use of mood lighting, recycled timbers and bluestone floor.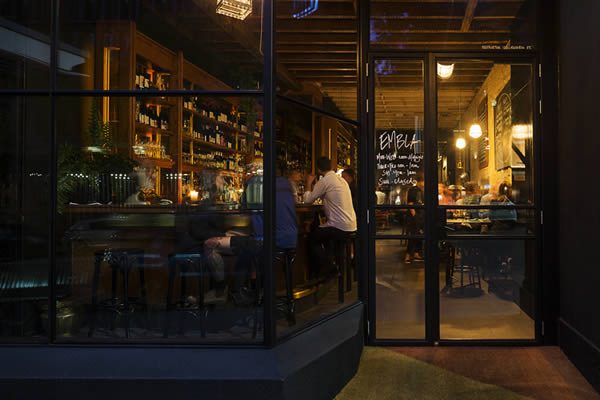 Small but friendly, Embla wine bar is a home from home — a place where airs and graces are left at the front door, and people come to enjoy good honest food washed down with a wine; the daily specials announced on their much-loved blackboard.
The second Melbourne venue (after The Town Mouse) for hospitality operator Christian McCabe and chef, Dave Verheul, the duo have partnered with designer Allistar Cox; who stripped back the building to create a blank canvas to work with. Keen to evoke the sentiment that the bar is embedded in local history, Cox was careful to select materials that enhanced this feeling: antique fittings, timbers, and a carved linoleum bar top that leads towards the kitchen boasting a wood fire smoke oven.
Unpretentious and indicative of times gone by, Embla is a sincere addition to Melbourne's eternally-buzzing food and drink scene.