'I really enjoy observing the whole process of a flower's life,' Rebecca Louise Law began telling us in a 2015 interview on these pages, 'from seed to flower, and subsequently preserving the flower within my work. My installations are designed to start fresh and slowly dry. I like the viewer to observe each stage of preservation and the beauty and form of the flower in its transition from fresh to dry.'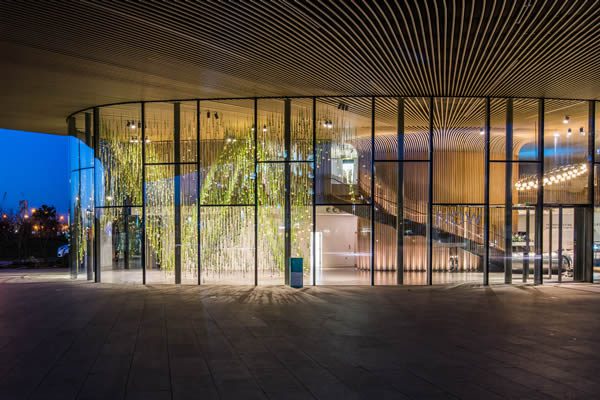 This metaphorical glance at the fragility of life, Law's poetic exploration of ephemerality, can be witnessed in action at Greenwich Peninsula's NOW Gallery — The Iris an imposing installation that pays homage to the gallery's location; once a wetland of tidal marshes previously known as 'Greenwich Marsh'.
A marshland plant, the iris is today most commonly known as a cultivated springtime flower, in this, Rebecca embraces past and present in an immersive installation that gives its viewers a rare connection to nature in this dense metropolis. 'We are very pleased to have Rebecca Louise Law transforming NOW Gallery with her extraordinary tribute to nature and its demise.' Boasts gallery curator Jemima Burrill.
'We are fascinated to see how her exhibition will evolve over the three months in the gallery from fresh blooms to dried flowers hanging poetically from the ceiling in an unpredictable and sculptural way.' Forever changing, the installation will change shape as the irises' petals dry and the parallels to all living things' temporality become apparent.
Rebecca Louise Law's The Iris continues at London's NOW Gallery on Greenwich Peninsula till 7 May.