Spring is in the air at concept shopping mall Bikini Berlin, courtesy of Rebecca Louise Law — who was commissioned to deconstruct a spring garden … suspending it within the retail space until 1 May.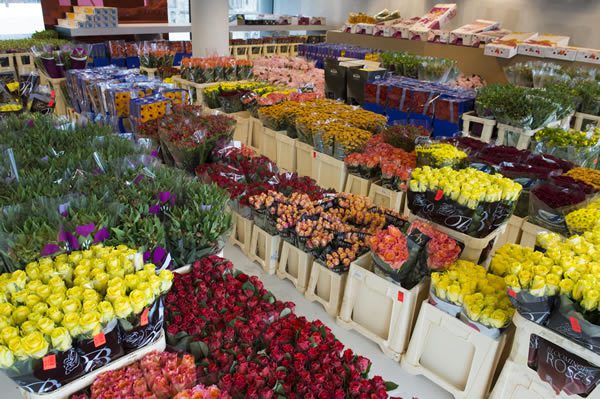 Law, a London-based installation artist (and sixth-generation gardener), spoke to us in-depth 12 months ago: 'with an ambition to demonstrate the lifecycle of flora, my large scale works feature flowers throughout their natural process, evoking a sense of natural beauty and melancholy, consisting of flowers in their thousands, often hanging from a ceiling, affording a sense of suspended motion.'
Tollwasblumenmachen.de — a German platform for the Flower Council of Holland — donated a whopping 30,000 live flowers which, strung with copper wire, will dry over the coming weeks; maintaining their vibrant colour and form. Shoppers and visitors alike will discover that the installation — named Garten — will feed a welcome mass of colour, nature and fragrance to the space … bringing the outdoors indoors, something the artist tells us that both Bikini Berlin and herself fostered throughout the installation process.
@rebeccallaw
@bikiniberlin
@wasblumenmachen