Every Sunday, the London Borough of Hackney comes alive in a riot of colour and scent with the weekly advent of the Columbia Road flower market.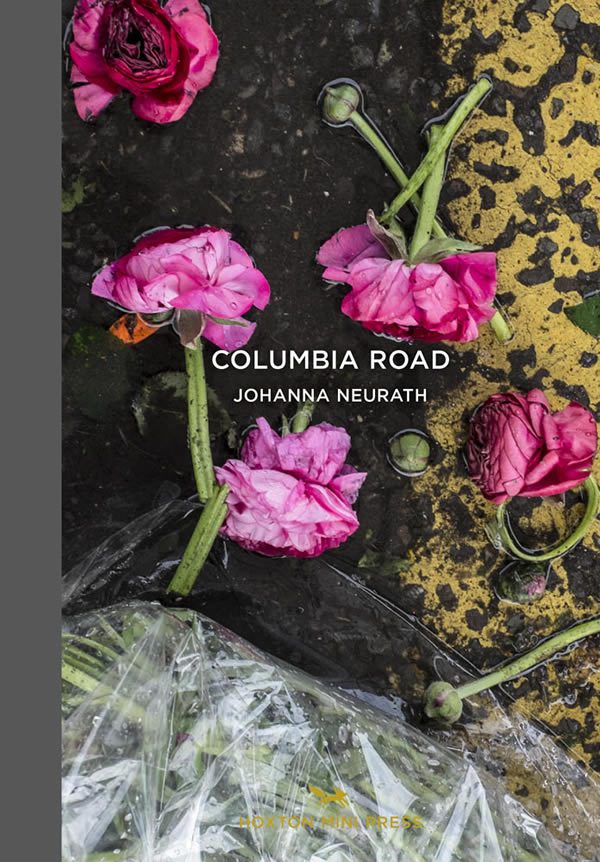 Visitors stroll among thousands of varieties of plants, from traditional British blooms to exotic foreign species, on the hunt for something to brighten their living room or send to a friend, or to simply browse while soaking up the sensory delights.
Which makes Johanna Neurath a bit of an odd duck. While most people take home a lovely bunch of flowers, or at least the memory of them, Neurath is interested in the market's aftermath – the left behind, the discarded, and the detritus. The publishing design director is an East End native by birth, and she's been visiting the market with her camera every week for nearly a decade. Her photographs are taken as the market packs up, looking down at the remnants strewn across the floor and lying in the gutter.
Columbia Road, from Hoxton Mini Press, is Neurath's first book of her own work, and it's one filled with off-cut stems and withered flowers, fag butts and polystyrene cups, which have a forlorn beauty of their own. The volume, part of the Hoxton Mini Press series East London Photo Stories, is being produced in standard and collectors editions, and is available for pre-order now, scheduled to be released soon.