Morocco meets the Mediterranean at Tigmi's Byron Bay flagship, a staggering new large-scale design studio that also serves as a permanent home to the luxe brand's entire collection of breathtaking handmade products that the global curators consciously and responsibly source.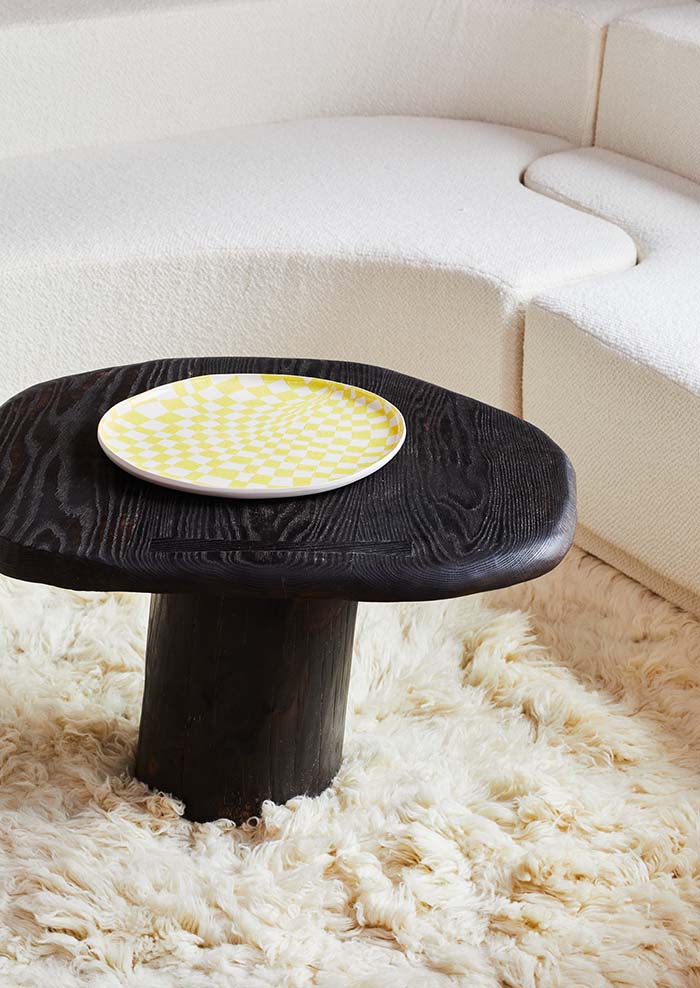 Located within the creative hub of the Byron Arts and Industrial Estate——a real gem of a spot with wellness spaces, cafés, art galleries and boutique stores——the stunning warehouse features high ceilings and ample space to highlight the ever-expanding collection of future-classic international design pieces, locally produced collections, and their formative core collection of Moroccan and Turkish vintage and contemporary rugs.
Having waited years to find the right place for their new concept store, the tranquil yet striking space has "the right bones," for founder and creative director, Danielle McEwan, who comments: "the most important element was that the space could handle the scale of our pieces, and allowed them to breathe at the same time. I wanted to create an experience for the customer to escape to that defies time or place. It was also important that the space blend and integrate as the working studio that is constantly evolving and capturing the energy of whatever is happening on that day. Whether that is photoshoots, design meetings or receiving of a new inventory. The workings of the studio are all part of the customer experience."
Long-time collaborator and friend, Steve Clark of denHolm, added custom-made sconces and a feature display wall for the eclectic and relaxed mix of arresting design pieces that sit effortlessly by the side of handmade tribal treasures and local artisan pieces. Created with local and international clientele in mind, Tigmi Trading present a "treasure trove from our favourite far flung destinations to create an 'at home' escape during a time where our sense of adventure and travel continue to be challenged."
Greeted by a bold entrance lined with a trio of steel archways, step inside this true design aficionado's dream destination; an unforgettable waltz through another world of vision and conscious curation.