I immediately knew I'd like Marwa Preston when she suggested hotel Casa Bonay for our first get together. Sitting down over a flat white we spoke of our 'former lives' in the corporate world, our interest in travel, meeting new people, devouring good food (and wine), and of our love for the city we both currently call home: Barcelona.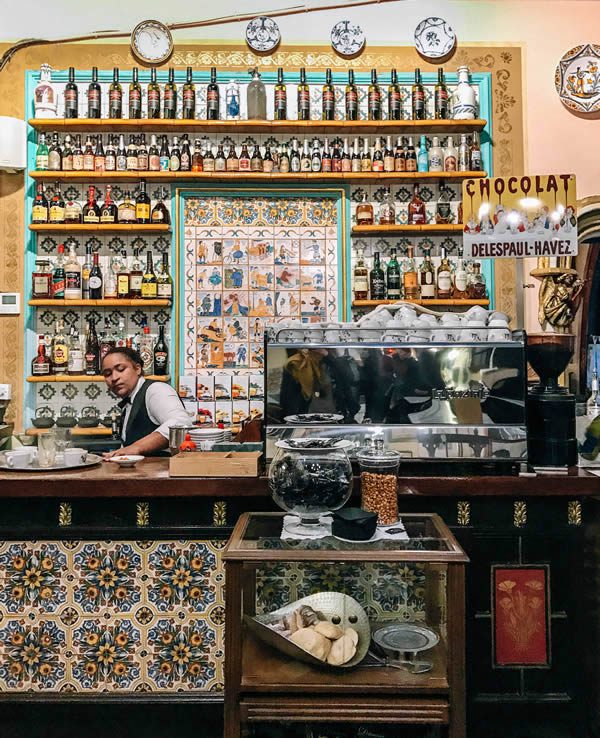 Friendly and personable, Marwa explained how these passions united had encouraged her to start Wanderbeak Tours, a boutique food and shopping experience that caters to both visitors and locals of Barcelona; a passion project that enables her to show off the city's plentiful hidden gems, clients eating their way the Catalan capital's revered culinary scene or quenching their thirst for fashion.
Intrigued, Marwa invited me to join her Savor Spain tour, with one short but sweet nugget of advice: 'show up hungry, and wear comfy footwear'.
The Savor Spain experience is not all about the eating. Throughout a four-hour tour (covering three barrios and a distance of some 3.5km), you'll be educated on the food and history of Barcelona, its culinary traditions — a porrón, anybody? — even street art; and I guarantee that you'll have new friends by the end of it. Meeting on the infamous Las Ramblas, our group of four make way to our first stop, Marwa suggesting: 'let's introduce ourselves properly over a drink'. This is instantly my kind of tour.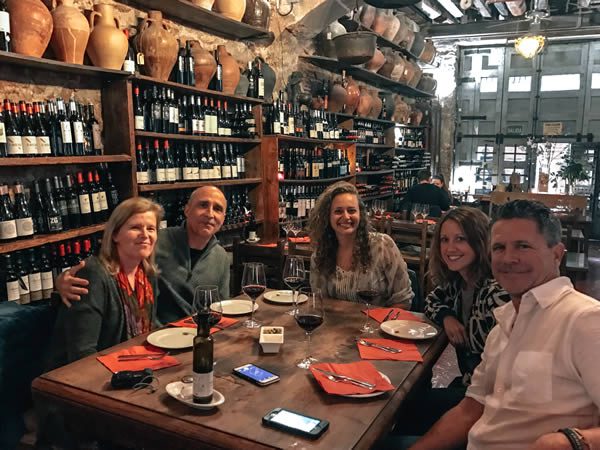 Food and drink is the lifeblood of Barcelona's social scene. Whatever the time of day, its coffee shops, cafés, restaurants and bars buzz with locals animatedly deliberating the day's topics over a coffee, caña (small glass of beer), and pica pica (finger food). Marwa has devised her tour to emulate this. Taking a typical day and condensing it into just four hours, guests visit six different locations and sample over 15 dishes from all corners of the country; all paired with a suitable libation.
The day kicks off with vermut (or vermouth) and excellent bunyols de bacallà (salt cod fritters) amongst other traditional tapas plates; getting to know one another as we go. My partners in crime for the next few hours, I learn, are a fellow ex-pat, fairly new to Barcelona, and a couple visiting from New York; it's intimate, and the conversation soon flows.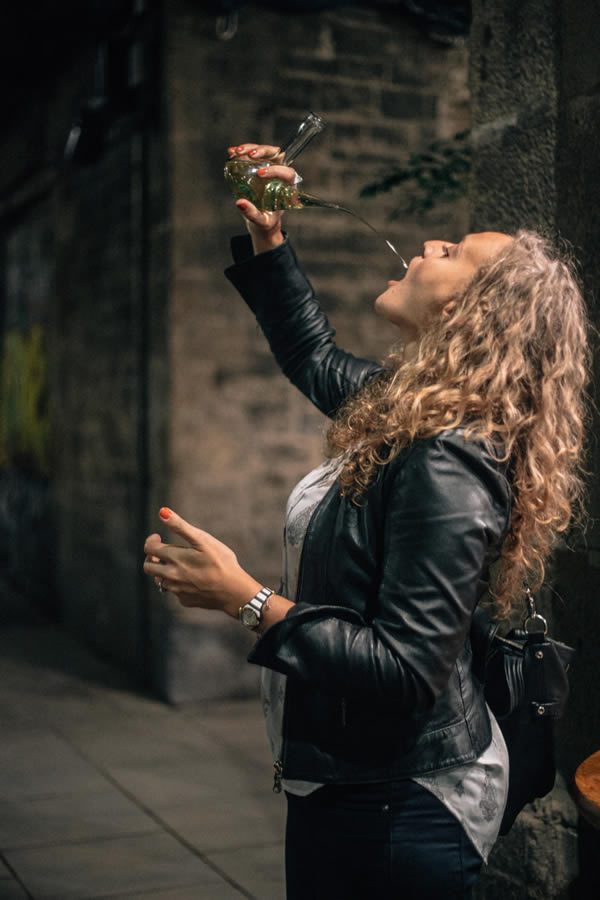 Soon enough, it's time to weave through the city's little alleys and head over to spot number two; taking in an eyeful of architecture and digesting snippets of information along the way.
A few hours on and we've enjoyed 'la hora del vermut'; lunch; a coffee stop (where we sit at the same table as Scarlett Johansson and Rebecca Hall in Woody Allen's Vicky Cristina Barcelona); churros con chocolate (that famous sweet treat dipped in hot chocolate); and laughed over our largely hideous attempts at drinking wine from that porrón (it's a traditional glass pitcher resembling a cross between a wine bottle and a watering can, FYI), and now it's time to sit down for dinner. Firm friends by now, we toast a first-rate experience with some of my favourite pleasures in life: an exceptional glass of full-bodied red, pan con tomate, and a selection of local cheeses and cured meats.
Before we started the tour, Marwa told me that when locals and those 'in the know' join her tours, she challenges herself to teach them something new. Challenge accomplished. Saying our goodbyes, stomachs more than satisfied and my love for Barcelona intensified, I set off knowing that I've made a friend in our enchanting guide and looking for one last glass of red.