Originally opened in 1936 on a piece of Route 66 that has since been redirected, El Rey Court is an 86-room motel located on a reimagined roadside motor court in New Mexico's capital Santa Fe; a city known for its creative arts scene and Pueblo-style architecture.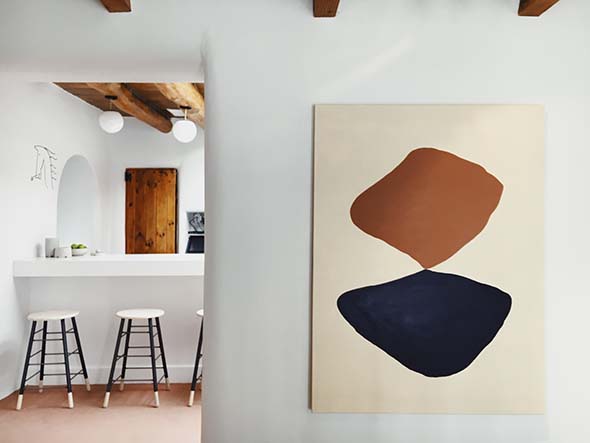 Set over a five-acre campus, El Rey Court boasts a contemporary Southwest vibe—from its amiable ambience to modern amenities and local artworks. With a variety of room types and an abundance of spaces to unwind and explore, guests here can enjoy local laidback sensibilities, combined with New Mexican aesthetics and glossy=-mag-interiors that include Kiva fireplaces, ceilings typical of the region, ornate tinwork, and willow shutters.
Owners Jay and Alison Carroll—keen to create a design-forward motel update for a social media generation with an acute sense for aesthetics coupled with a sense of authenticity to its surrounds—have hit the nail on the head here at El Rey Court; from Logan Maxwell Hagege's print that hangs behind the front desk, through a swathe of custom-made design pieces dotted around the spacious buildings, and cute kitsch detailings.
Craft beer, wine, sake and mescals can be downed in easy-going La Reina, a bar open every evening to welcome weary travellers and lairy locals. And for those who wake with a heavy head, the El Rey Court Swim Club at the heart of the property features a large pool in which to rejuvenate under the Southwestern sun perhaps; a hair of the dog cocktail in hand.