Anyone of sane mind knows that Brexit is a really fucking bad idea. Designers Nathan Smith and Sam T Smith know it, and so do a ruck load of their fellow UK-based creatives; names like Craig Oldham, Patrick Thomas, Jim Sutherland, NB Studio, and Kesselskramer joining in on the postcard project that the duo kicked off in June of last year (when things didn't look so bleak as they now do).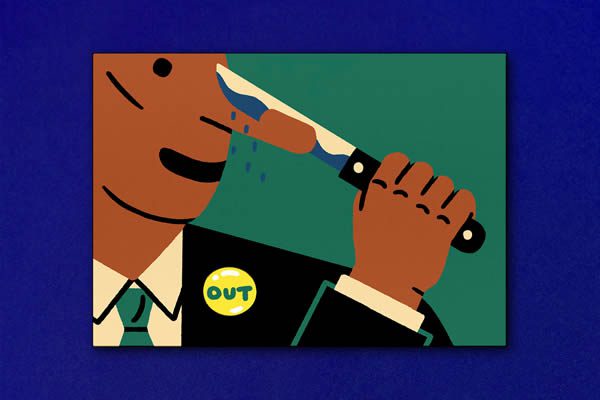 The premise is as simple as Brexit is stupid, design talents calling the UK home get busy with witty visual ripostes to the country's impending doom, and on the day that the infamous Article 50 gets triggered said ripostes will be mailed out to a selection of European studios and creatives; in a tear-jerking cry of 'please still love us, we're not all complete morons.'
Using postcards as a metaphor for keeping in touch, Smith and Smith's ME & EU demonstrates the unique sense of community within the creative world, and flies a flag of togetherness in the face of divisive politics. From NB Studio's astutely torn European map to Stephen Maurice Graham's sobering reminder of the doltish ignorance of it all, the responses signify the potency of great design. In the words of ME & EU contributor, London-based illustrator Chester Holme: Dear Europe, sorry about all the idiots! Adieu.