Built between 1883 and 1885 by a then 31 year-old Antoni Gaudí for Manuel Vicens i Montaner, Casa Vicens (a summer home for the Barcelona-based brick and tile factory owner) was the first of the iconic architect's commissions to truly show off the enormity of his talents; Gaudí's first house considered one of the first significant works of Catalunya's Modernisme movement.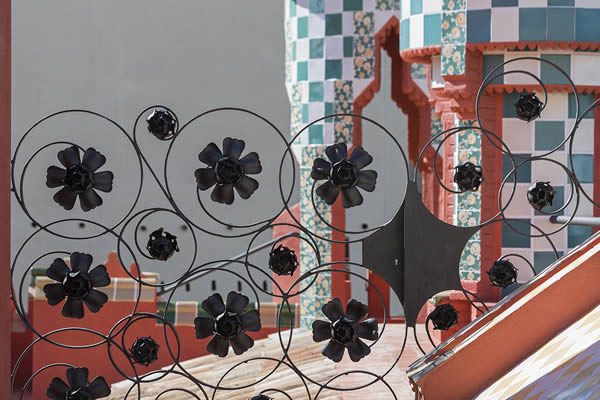 Located in the historic neighbourhood of Gràcia (then yet to be formally annexed by Barcelona as part of the city's expansion), it remained a private residence for 130 years, opening its doors after two years of rehabilitation to the public this month; the latest of eight buildings in the Catalan capital listed as a UNESCO World Heritage Site.
In order to showcase and recover the Catalan architect's original design in the purest possible form, a rehabilitation and restoration project was undertaken by studios Martínez Lapeña-Torres Arquitectes S.L.P. and Daw Office S.L.P — transforming the house and estate into a museum and cultural centre where visitors can learn by experience the origins of Gaudi's architecture; stroll its grounds; and enjoy temporary and permanent exhibitions, all housed inside a building that defies perceived notions of the term 'masterpiece'. A work of art, a moment in history, Gaudí's first is one of his finest. Incredible.