There was a buzz around this skinny kid from North Carolina. He was fearless. Willing to stack it time and again to master his environment, and to land the trick. Few could match his charismatic blend of courage, skill and swagger. Sponsors were beginning to sit up and take notice. Not even getting run over by a truck could slow this boy down. He was charmed. The future looked bright for Lennie Kirk.
Just like so many of his contemporaries on the street skate scene in the mid 1990s, Lennie had crossed the country to San Francisco, where the sport at that time was really jumping off. Urban architecture plus wicked hills equalled skate paradise, the city featured as the backdrop for magazine features and videos, and more and more kids flocked to get in on the action.
They formed a loose community of experimental riding, communal living, and committed partying. Lennie seemed to have found his place at the centre of the vortex, impressing with his gung-ho riding style and matching full-on personality.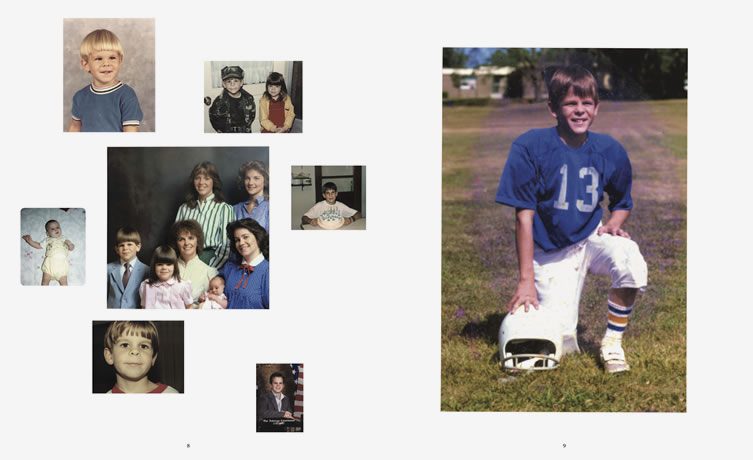 It seemed like nothing could stop Lennie Kirk from taking his place at the pinnacle of the sport. A Pacific Bell truck tried its best, but although it ran up Lennie's leg, chest and shoulder, only his board came out of the collision with any serious damage. Lennie shrugged it off, but that miraculous escape would come to mean much more to him in the years that followed. Videos taken around that time, such as his segment in the now-legendary Timecode film by skateboard company and sponsor Alien Workshop, show a rider seemingly oblivious to the effects of crashing. In pursuit of ever more difficult and impressive stunts, Lennie had to take the falls. It was trial and error of the most painful kind. In the end, his luck ran out.
—
As soon as he woke from the accident, Lennie ripped out his intravenous line and fled the hospital in distressed confusion, still wearing his gown
—
In 1996 Lennie wiped out and hit his head badly. When he came around his sight was temporarily gone and he was bleeding from his ears. A friend called an ambulance, and while he recovered physically after a couple of days in hospital, the "slam", as it was called, left deeper problems. They manifested immediately. As soon as he woke from the accident, Lennie ripped out his intravenous line and fled the hospital in distressed confusion, still wearing his gown. A police patrol car saw him exit the hospital and officers pursued, tracking him down hours later sitting on the pavement by a nearby freeway.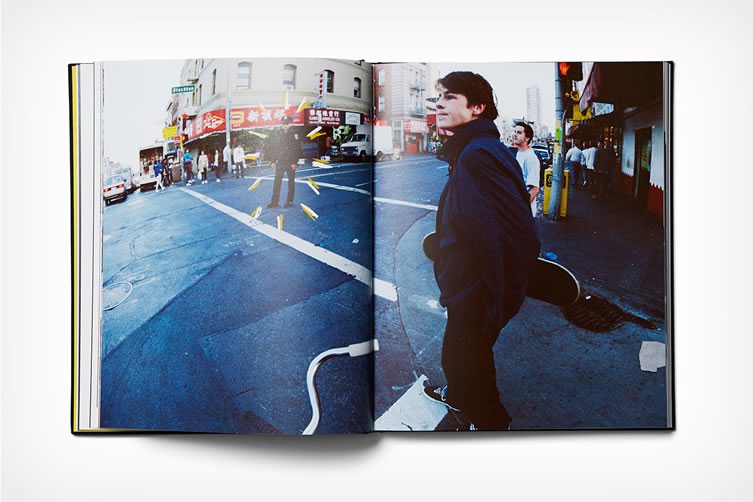 Not long after came the religious epiphany. A couple of tokes on a joint precipitated Lennie's awakening — details remain fuzzy, but from that moment on, he became an evangelical devotee of Jesus. He would preach on the skate circuit to anyone and everyone, whether they liked it or not.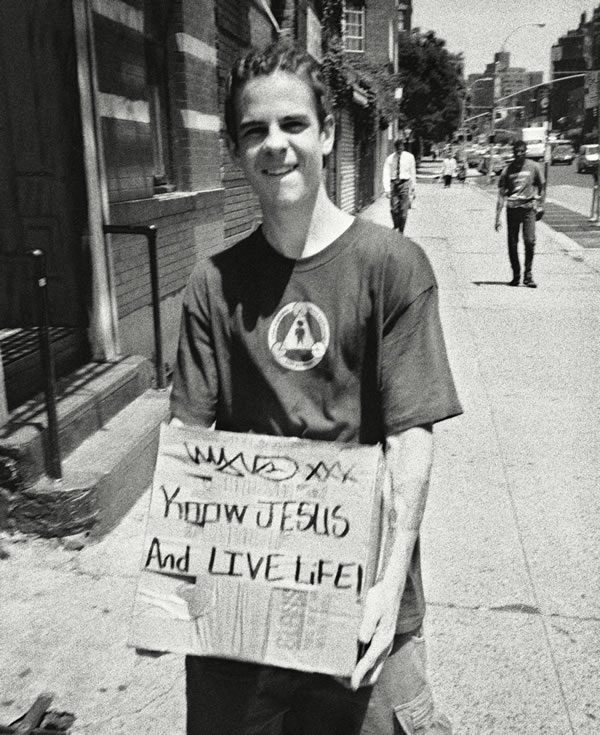 He toured the parks and skate hangouts with a Bible in hand, spreading the word to his bemused, and later annoyed, friends. He was kicked off a flight to Australia for berating the stewardesses about their sinful ways. Although the Church embraced this new change as Lennie got involved with Christian youth groups, his lack of focus on skating and incessant, vociferous preaching was not what they wanted and the once-promising pro career began to falter.
By the early 2000s Lennie was robbing people on the street with a sawn-off shotgun. The sponsors were gone, he was living rough, and it was clear that the head trauma had left him with more than just a fervent belief in God. Lennie got four years and four months for those robberies, and was in and out of prison for various other offences between 2006 and 2010. All the while he continued to proclaim the glory of God and the power of salvation, but Jesus did nothing to stop the next serious incident which saw Lennie sentenced to 13 years for kidnapping and domestic violence. After a high-speed motorcycle chase with the California State Police, his girlfriend was thrown from the back and the pair fled, but they were identified from a stray wallet and subsequently arrested.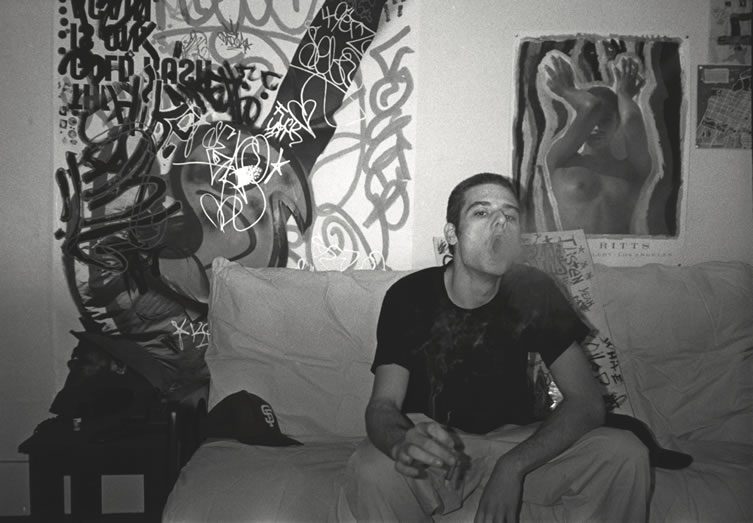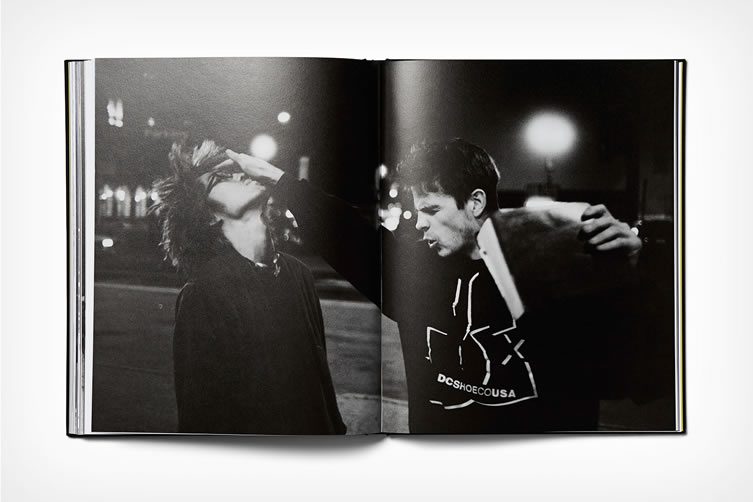 Photographer Dennis McGrath is in regular contact with Lennie, who is now serving his time in Arizona after being transferred from California under an overcrowding initiative. Dennis has known Lennie — born Lynwood Allan Kirk — since he first arrived in San Francisco in 1995. They met through Dennis's brother Jonathan, who was also a street skater and the friend who called the ambulance following the fateful accident. Dennis has seen Lennie's bright star blaze its trajectory, from the good times when he and dozens of other skaters would crash at the art school student's shared house, to the sad circumstances of Lennie's current life behind bars.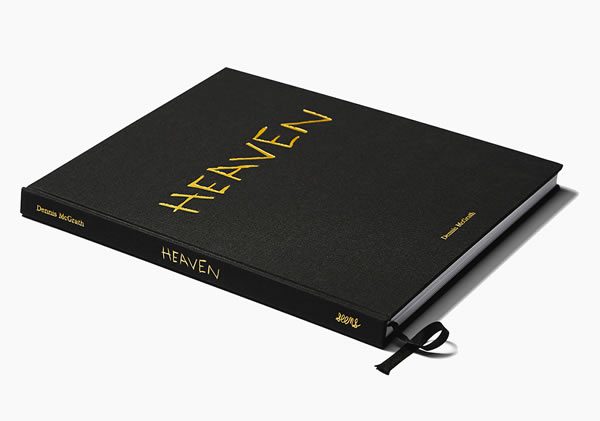 Dennis has assembled a haunting, touching book telling the misbegotten skater's story through images and personal letters. HEAVEN is a portrait of Lennie's life to the present day, featuring photographic contributions by Jonathan McGrath, fellow friends Gary Van DeGriek, Patrick O'Dell and Keith Hufnagel, his ex-girlfriend, and former sponsors. The book also includes a heartbreaking collection of childhood pictures shared by Lennie's late mother.
HEAVEN, published by New York's Seems Books, stands as a sobering tale of a huge talent broken by misfortune, the destructive power of mental illness, and an indomitable spirit founded on unshakeable belief.