From the handsome banks of the Singapore River, The Warehouse Hotel is proudly showing off the talents of the country's new makers and homegrown companies through thoughtful partnerships and experiences; all set in a building rich in cultural heritage.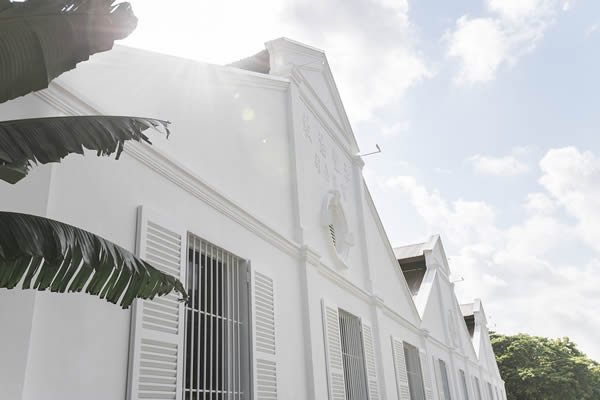 The independent property features 37 rooms across six categories, fusing high design with comfort; whilst being mindful of respecting the building's original layout. The inaugural hotel of Singaporean hospitality firm The Lo & Behold Group, the group have instilled the expertise of Asylum to oversee the design, and Zarch Collaboratives to lead the architectural restoration.
Marrying bygone eras (the space has seen it all: the spice trade, illegal distilleries, and home to the city's top disco in the 1980s) with modern-day Singapore, providing an industrial yet welcoming feel — the hotel's signature triple-pitched roof, and original masonry walls compliment muted tones, design objects and a vibrant atmosphere.
The lobby bar is an inviting space to relax; the rooftop infinity pool overlooking the river a place to collect your thoughts in a hectic city; whilst restaurant Po — led by Willin Low of Wild Rocket, one of Asia's 50 Best Restaurants — is a swish space where guests can tuck into dishes like charcoal-grilled Iberico satay and spicy tamarind barramundi. Singaporean creatives have been carefully curated to supply everything from in-room coffee mugs and custom fabrics to bicycles, artwork and guidebooks.