If you've long craved to satisfy your sweet tooth with a dessert-only menu, while tipping exquisite drinks down your neck; your indulgent dreams have turned reality. In late-summer 2016, fine dining chef René Frank and ett la benn's Oliver Bischoff opened the doors of their dessert restaurant-bar concept, CODA; located in Berlin-Neukölln.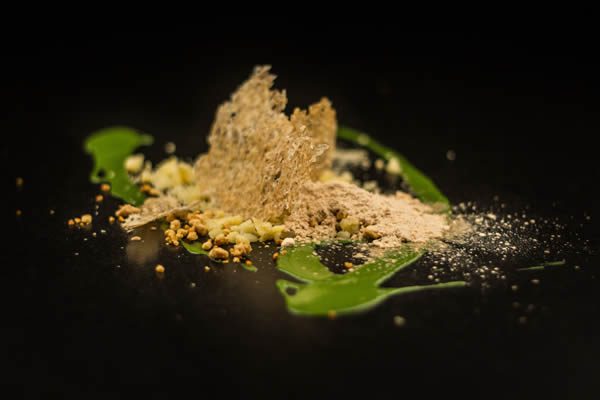 Riffing on the musical term that defines the passage which will ultimately bring a piece or movement to an end, René Frank puts the traditional dinner conclusion centre-stage here — creating a concept that is all about pairing groundbreaking desserts and expertly-crafted cocktails; a variety of delights presented à la carte or as a two-, three- or five-course menu coupled with world-class cocktails.
The beverages dished up alongside the desserts create a coherent yet unexpected, holistically symbiotic relationship. Expect the unexpected: CODA will playfully remove you from your comfort zone. Dishes are both sweet and savoury; you might find yourself eating a desert with ingredients like tofu and black garlic, or eggplant and liquorice-salt whilst taking a glimpse into the open kitchen and soaking up the restaurant's elegant, easy on the eye style.