This is not a brewpub. Co-owner James Welsh is at pains to spell out that at Garage Beer Co., it is beer first, all else second. Brewpub; microbrewery; nano-brewery… little doubt you'll have come across the whole craft beer glossary (if you haven't had it literally shoved down your throat) since the hipsters got their thirst for IPAs — it's refreshing to hear somebody speak about beer in its purest sense. Let's get one thing straight: I don't like beer, I love it.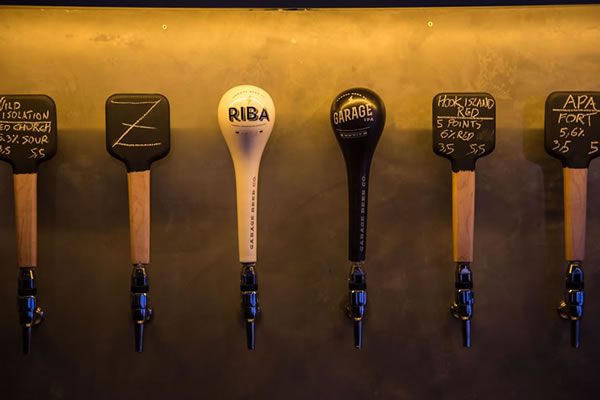 And yeah, I got swept away by the whole craft beer movement — I've never grown my beard out for over a week, but I've revelled in hoppy brews that have been taken to the limits of drinkability, I've gone giddy over double-figure ABVs. I've spent twenty quid, on a pint of fucking beer. (And it wasn't even in Scandinavia.)
But every good movement wears a little thin after a while, gimmicks can be seen through with greater clarity once the mist of revolution clears. As someone who's rarely seen in public without some form of fermented barley and wheat liquid attached to his right hand — talk of passionately-brewed, highly drinkable session beers has me more excited than someone who's shoved a bottle of ethanol up the arse of a dead squirrel.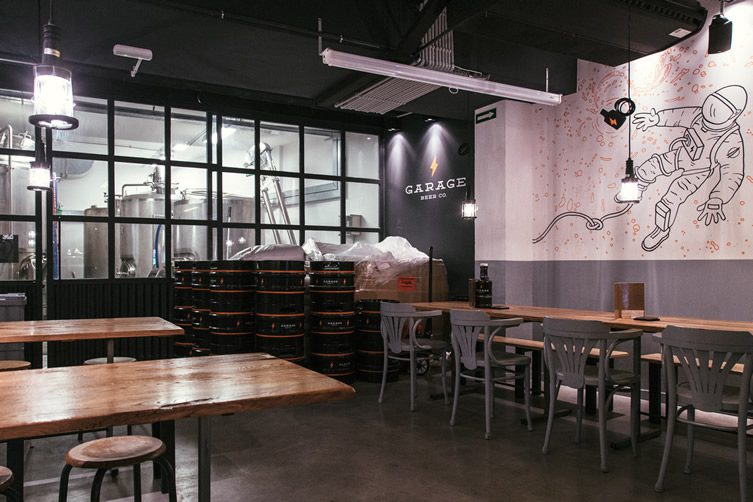 So here we are, stood in a small brewery in the back of a what is not a brewpub in Barcelona's Eixample 'hood. James, co-owner Alberto Zamborlin (formerly working in internet and design industries respectively) and assistant brewer Ivan talking me through what is, in all honesty, a largely laborious process. The fruits of labour are rich in blossom though, a new session IPA just about ready to keg is poured straight from one of the substantial brew kettles that dominate the rear of this new space. It's good, very good — just enough hop, drinkable. Very drinkable. Which is good news, because — much as their beer comes first — Garage Beer Co. is a stonkingly good boozer, one in which hours pass by with worrying haste.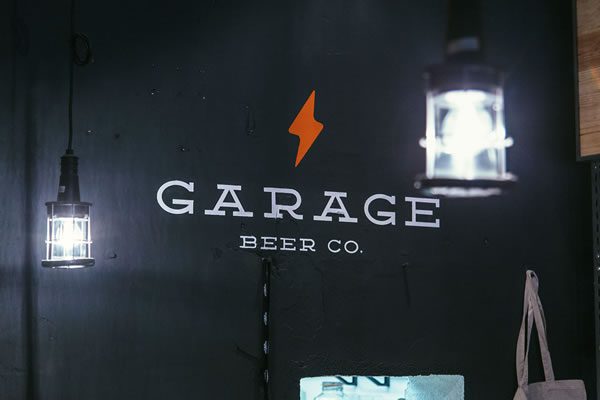 The same no-nonsense, quality-first, heartfelt approach applied to their product is applied throughout; from clean branding (courtesy of Sevkan Ariburnu) through interiors (which the guys collaborated with designer Neus Casanova on) that carefully marry the sterile, industrial needs of the brewery with the homely, lived-in necessities of a welcoming tavern.
Sick of working at a desk, Welsh and Zamborlin met at the Poble Sec brewing academy of infamous Catalunya beer personality Steve Huxley — a wily Liverpudlian with a vagabond beard who came to Barcelona at the end of the 1970s and never looked back. With a mantra that 'beer is the ultimate social lubricant', Huxley is, in some measure, a prophet-figure to the duo — something that's embodied in the Elysian illustration of Steve, James and Alberto by Carla Cascales Alimbau that watches divinely over the bar.
Aside from celestial inspiration, art continues to play a key role at Garage; a liberally imbibed astronaut by local illustrator Adolf Rodriguez, and a spray-paint portrait of Welsh's dog Eva by street artist Bàlu Naiz look out over a revolving door of visual arts exhibits on the opposite side of the venue.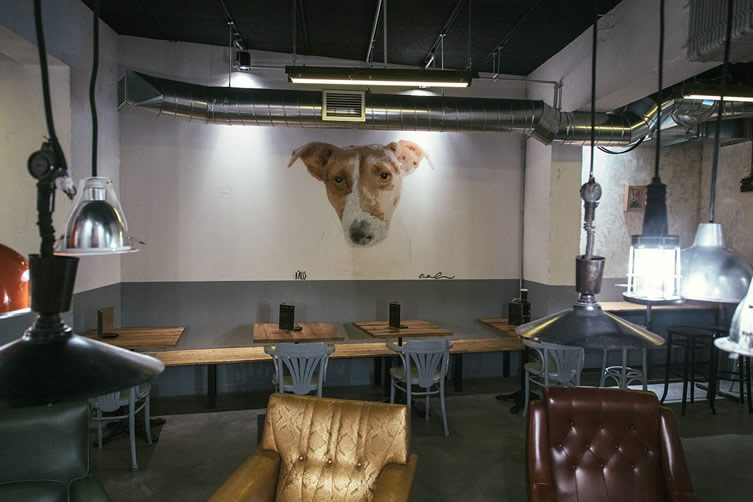 Vying for space alongside more traditionally brew-focussed events are all manner of creative output too — the boys are keen to instil a non-linear cultural agenda to underpin their approach to beer. Something else that sets them apart from a scene quickly settling into its comfy chair and letting the cliches of real ale (that it so endeavoured to revolutionise) wash all over it. Yes, craft beer is becoming your dad.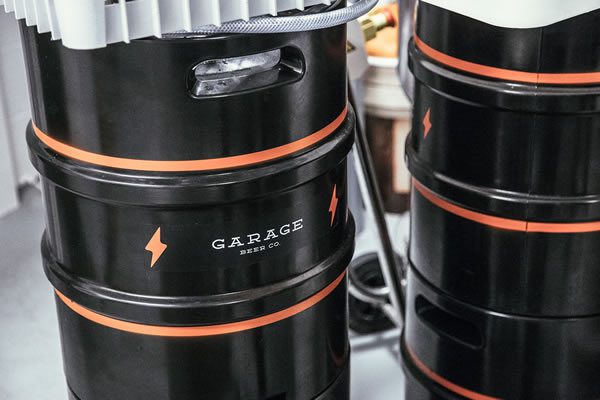 And, whilst we're on the subject: what's with the term 'craft beer' anyway? Beer-making is a craft inherently, do we call anything that isn't manufactured pop 'craft music' — films that are made outside of the Hollywood studio model 'craft movies'? Get over yourself.
Sorry. Back to Garage; the stripped-back, plasterer's nightmare aesthetic represents a physical rendering of the duo's back-to-basics approach — the hacking away of the detritus that accompanies the craft beer scene symbolised in the space's bare-bones shell. No extraneous palaver. No smoke, no mirrors. Vintage easy chairs and haphazard lighting convey the warmth of their hospitality; a notice-board and local press denotes a strong community spirit.
What Welsh and Zamborlin have achieved, in just a few short months on the Barcelona craft beer scene, is impressive — their plans for the future more so. Signature brew Riba (Catalan for shore) is a light, highly palatable beer, destined for big things outside of these walls; whilst this space itself is destined to become increasingly acquainted with my presence. The lucky sods.