The familiar setting of a Spanish village is the inspiration behind the new restaurant venture from the design team behind hits like the Adrià brothers' Tickets and Pakta, El Equipo Creativo: bienvenidos a Bellavista del Jardín del Norte.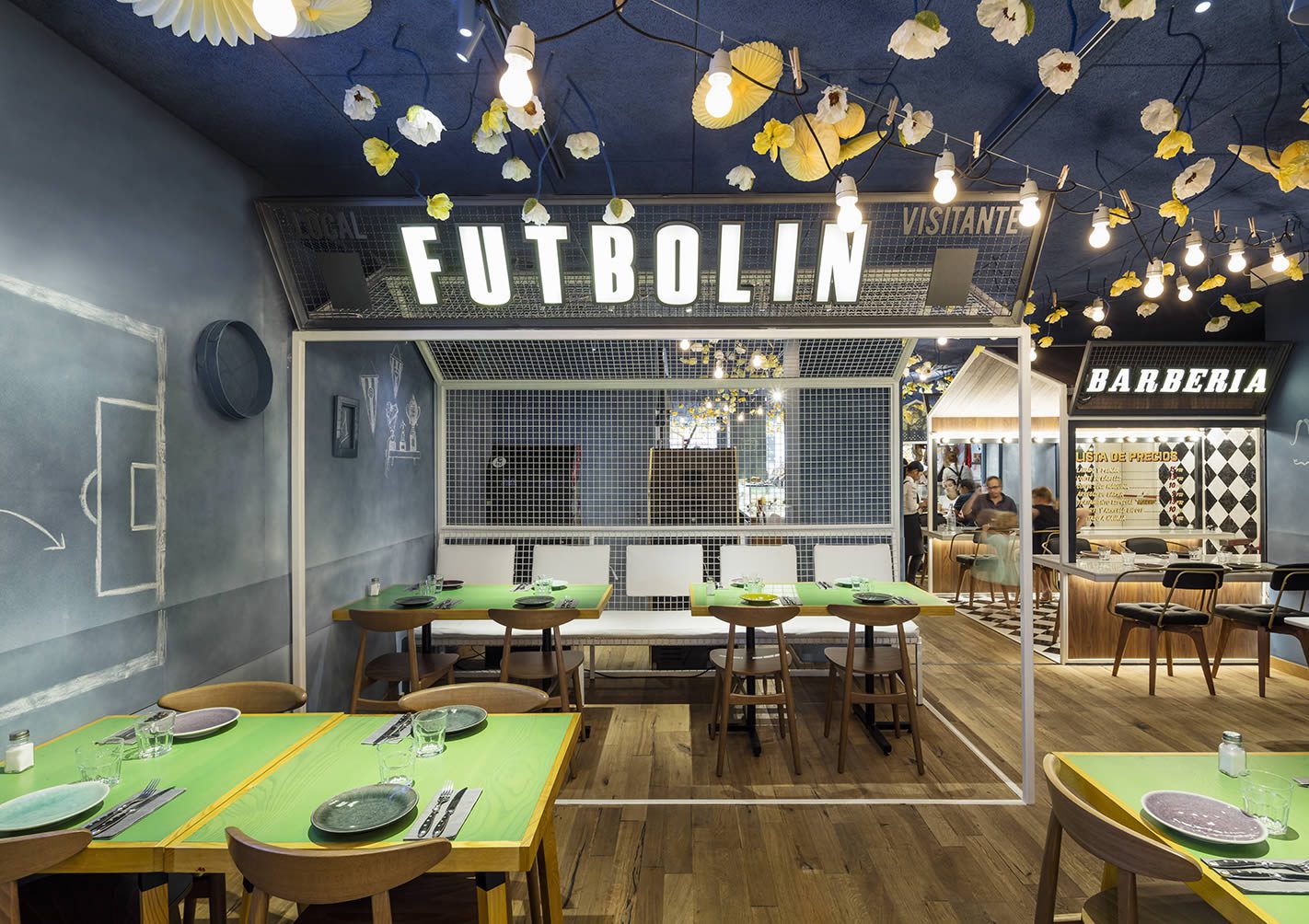 The local church, the barber shop, that bar with the table football where you wiled away your teenage years (the restaurant was conceived by Rodrigo Messi, with the help of siblings Marisol and a certain 'Leo'); all intrinsic elements of traditional village life represented throughout Bellavista del Jardín del Norte, bringing the charms of the pueblo to the centre of the city.
The space is certainly almost as big as a village. Covering 1000m2 over two floors, the restaurant creates a home from home for its diners. We enter through the florist shop; wander down the central street, stopping to drool over the treats at Grandma's bakery; snap up some snacks from the newsstand; and sit down to beer and tapas at the barbershop. No Spanish village is complete without a church, which is adorned with purple flags from the annual festival and features a church bell above what is really the most sacred place in every village: its bar.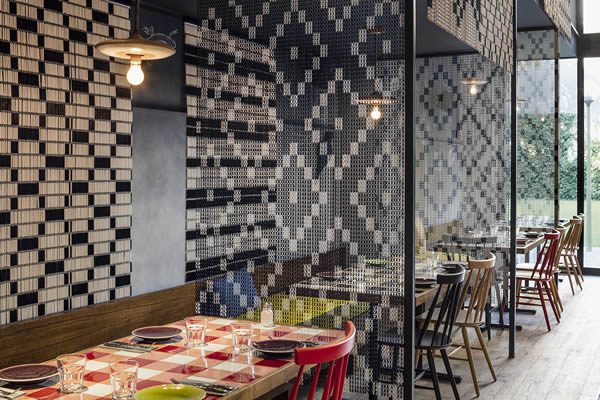 The pièce de résistance here is the main village square; a huge open space, double height and topped with a stunning LED installation by BLMD Lighting's design team to create the illusion of fireworks. A must for the end of any village festival. The open plan plaza is filled with tables, paying homage to the main meeting place for villagers. Bellavista's second floor has a very different feel to the village below. Beaded curtains separate private areas complete with screens that can be reserved to watch the restaurant's iconic backer in action.
The beautiful view of the garden in the north — as is the literal translation of Bellavista del Jardín del Norte — is an ambitious project with a simple, timeless inspiration. Let's escape city life and go back to familiar surroundings; take a stroll back to the village.