Discerning devotees of design and innovation, and they who are famed for fusing those two things so frequently — namely our Cupertino cousins, Apple — listen up, and cast your cultivated eyes on the game-changing phenomenon that is LABB.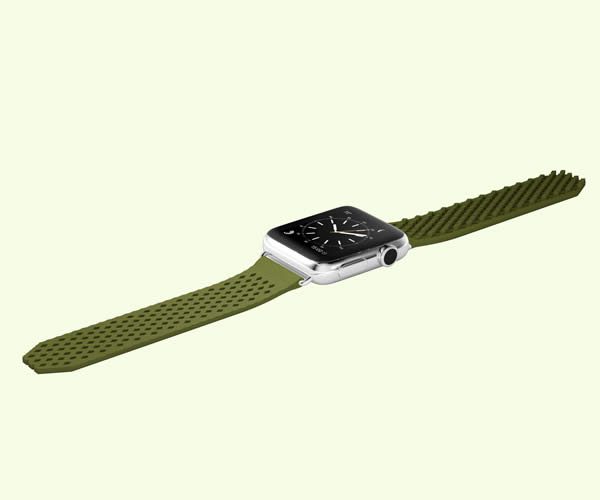 Short for 'Loopless and Buckleless Band', the folk behind LABB are keen to revolutionise the way we wear our Apple Watches; and, to a further extent, the way we think about watch-straps in general. In their eyes, it is time to wave goodbye to bulky loops, buckles, and ill-fitting straps; and stand in awe of their robust and simple fastening system, which immaculately blends technology, design and functionality.
Put together in collaboration with highly-regarded British product designer Benjamin Hubert, who at 32 years old already has a string of honours to his name (from places like Design Museum's Designs of the Year; British Design Awards; Red Dot; Blueprint Awards; and a raft more), the LABB is meticulously-designed, with details almost undetectable by the human eye. Hubert has previous with hiding clever technology behind beautiful design, his studio Layer having recently created a collection of ceramic tidy-trays that boast an integrated charging system allowing tablets and mobile phones to be powered wirelessly; here he's the creative force behind a watch strap that's a mere 1.73 millimetres thick. For those trying to envisage what that looks like: it's microscopic.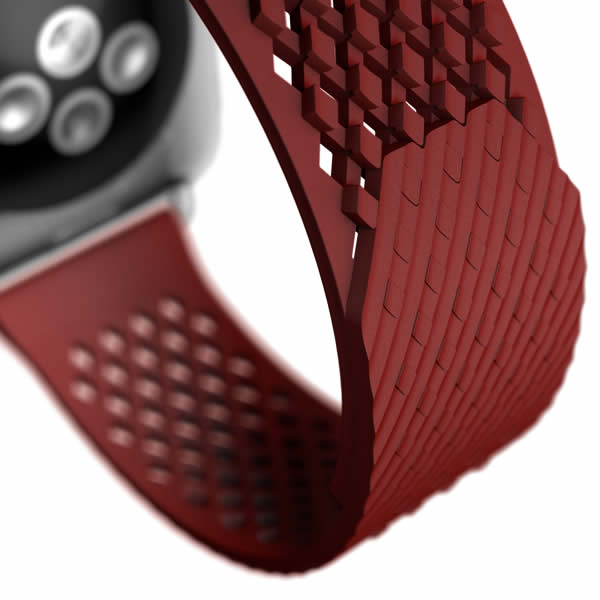 But what of the laborious R&D that surely lies behind the façade of simplistic design? Those behind LABB are Noomoon, a newly-formed (and fifth) brand from Brasport Group, a Swiss watch-strap manufacturer with serious pedigree, and laborious their R&D has been — if you're already thinking of Marty McFly's self- lacing Nikes (I am), Brasport's phrasing of 'Mad Scientists' when referring to their development team should further stoke your futurist fervour. Great Scott!
Established in 1946, Brasport's La Chaux-de-Fonds headquarters is a place of innovation tradition and 100% Swiss-made quality assurance; Noomoon will serve as their avant garde arm, and its high-tech high-design inaugural product is testament to that desire to challenge convention. Made from fluoroelastomer (a special purpose fluorocarbon-based synthetic rubber), LABB's singular make-up has been dubbed 'when Lego met Velcro'. Supple, soft to the touch, odourless, waterproof, skin-friendly and Mad Scientist-certified (Doc Brown was unavailable for comment); Noomoon's bold debut brings heritage luxury bang up to date.
LABB launches on Kickstarter today, with some exceedingly special offers available for its backers; 'super' early birds (350 units, available for just 12 hours) can pick up their strap for $47 — a saving of 39% on its $77 retail price — whilst another 700 units make up the 'early bird' offer, where you'll pay $52 instead of $77.
This story has been produced in collaboration with Noomoon; all words and opinions remain those of We Heart.