Wristwatches have always strived to innovate, and in the last century advancements in technology have been enthusiastically adopted by the paying public. From early analogue calendars to complex chronographs, digital LCD displays, calculators, even TV remote controls — this extra functionality has been so extensively and ingeniously developed that the modern watch has evolved into something different altogether. Now these "wearables" are lifestyle trackers, motivators, monitoring our every step, every beat of our hearts.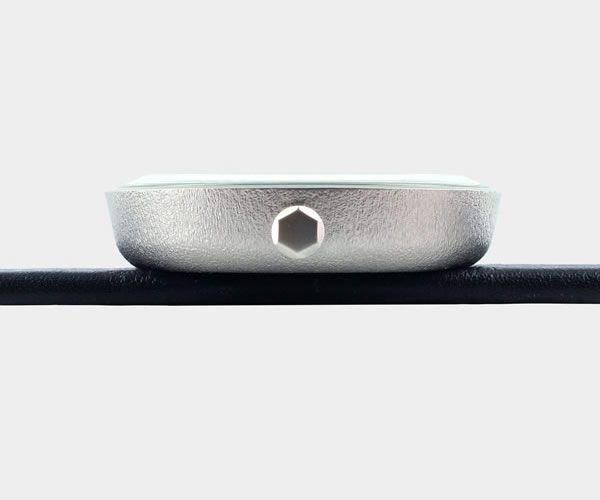 Which is all well and good, but there are watch-wearers out there who would like to wind the clock back a bit. People who want their watches to be stylish rather than smart, and who value the elegant simplicity of a classic timepiece. People who believe that if your watch is ordering you to get up and do star jumps, something has gone seriously awry.
Enter Nomad, a new brand that is proudly of the old — analogue — school of watchmaking. The debut range includes the Mòltair model, designed by none other than Samuel Wilkinson. Fresh from building the monumental Ommatidium in London, Wilkinson has scaled things down considerably to come up with his design for Nomad.
The Mòltair watch strips out all the modern bells and whistles and restores time to its rightful place as the central — and only — practical function. The form follows suit, utilising a stainless steel casing, a Swedish leather strap, and a face that juxtaposes thick linear hands with the sweeping curve of the case, while also providing an injection of colour against the clean, clutter-free backgrounds. Wilkinson's Mòltair watch (having its first public airing at designjunction during London Design Festival) comes in black, silver and gold and is available to pre-order from Nomad.