Amongst the flurry of technological merriment at Apple's San Francisco event last week — S updates for the iPhone 6/6 Plus; Apps arriving through your tellybox; watchOS 2; and a ruddy big iPad — one announcement was interesting for its significance to the brand's evolving market position … and because it's pretty nice too.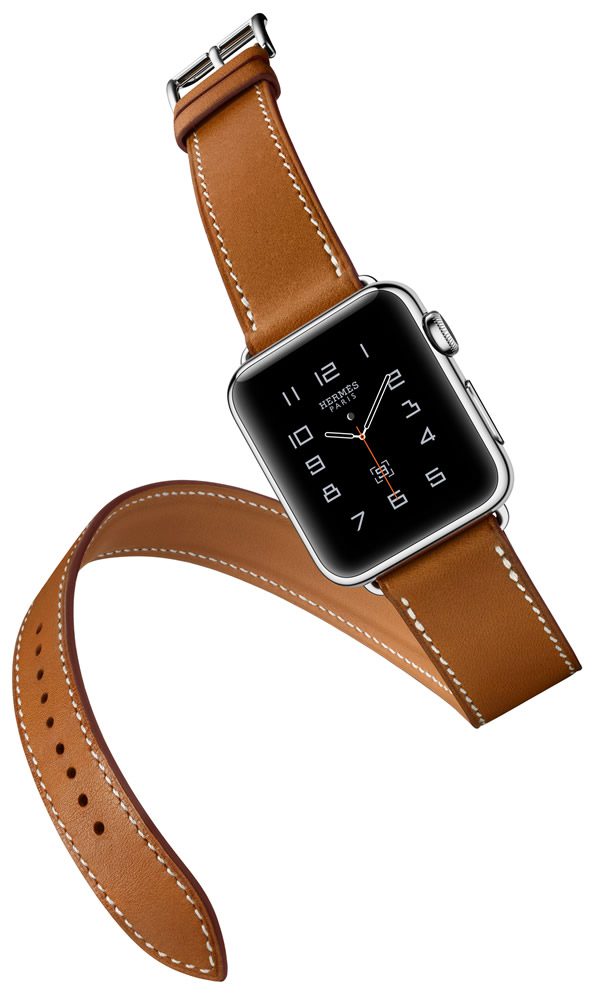 Debuting their Apple Watch at Paris concept-mega-store colette; Lagerfeld, Wintour and the sort posing for photos; super-spreads in Vogue — the Cupertino giants wasted no time in putting their stamp on the high fashion market, but last week's unveiling of a collaboration with Hermès hints at that increased hold in the realm of luxury that many observers have noted of late.
Sure, Apple products have long been sought after items but, obtainable to millions, the iPod and iPhone have perhaps taken a little of the prestige behind owning Apple products away — but with smartphones from other brands plummeting in price, is that about to change? The brand's subtle shift from prefixing all and sundry with a lowercase i to a simple Apple (Apple Watch, Apple Music, Apple TV) is an interesting subplot too — luxury brands so reliant on their name alone. Now a collaboration with French luxury powerhouse Hermès sees the story unfold.
Generations of French leather artisans is one industry that Apple hasn't bought into, meaning their Watch took a little bit of stick in relation to its higher-end models — but is it an industry they need to? In tech, it's easy to swoop through the Far East, hoovering up forward-thinking companies like molecules of dust, but Hermès was established in 1837. Collaboration is a much easier entry point. And some entry point. Starting at $1,100, the Apple Watch Hermès comes in three different models (strap differentials), but it is the Double Tour ($1,500) with its long band wrapping twice around the wrist that stands out for its poise and presence.
It's a story that will continue to unfold, but this is a welcome interlude in any narrative.