High-end natural stone company Van Den Weghe — synonymous with luxury design, quality and innovation — recently created a collection of furniture in collaboration with a hand-picked selection of architects and designers; entitled Van Den Weghe ITEMS, the project led the brand to young Belgian designer Quentin de Coster, and a fruitful new partnership was realised.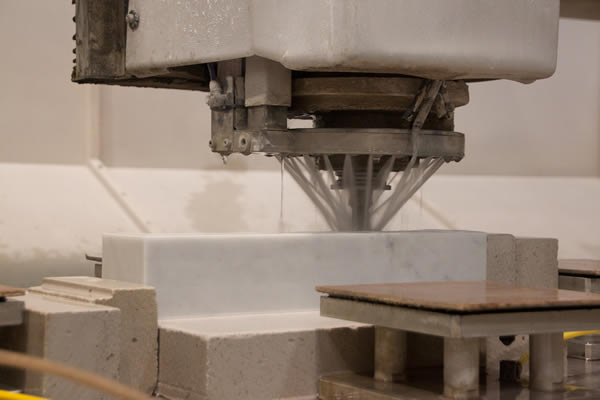 Inspired by a tour of Van Den Weghe, Liège-based Quentin de Coster – Design Studio set about creating a minimal lighting product that explores 'the harmony that emanates from the connection of basic cylinders' whilst, most importantly, highlighting the fine qualities of marble as a raw material.
The resulting series goes by the name of SATELLITE, and simply features two pieces — one black marble light, and one white marble light; sleek and elegant, with the weighty impression of luxury that marble embodies — a simple exposed LED tube completing the duo of cylinders. De Coster's studio develops what they call 'shapes that are sober and expressive', and asserts that they 'respects materials in their physical and tactile qualities'; SATELLITE is a telling testament to their quintessence.
Setting the tone for stone, it's clear that Quentin de Coster and Van Den Weghe share the same keen eye for design and the grandeur of natural material.