In São Paulo, just two polluted rivers provide water for 21 million people; globally, freshwater species have declined by 76% since the 1970s; deforestation, war, urbanisation, and pollution are wreaking havoc on our water supplies. 650 million of us are without access to an improved source of drinking water, 2.3 billion live without basic sanitation; the UN warns that we face a 40% shortfall in water supply by 2030. All is not rosy for future generations.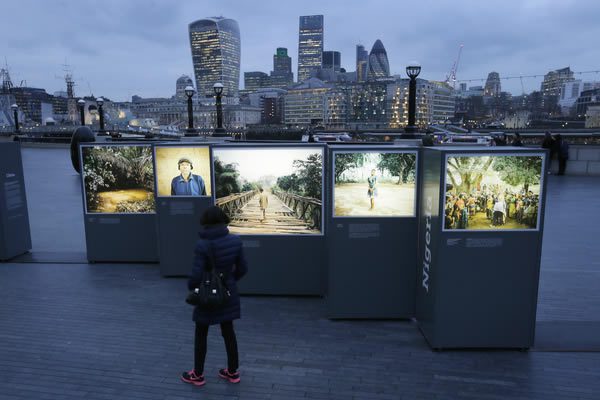 Brooklyn-raised Mustafah Abdulaziz has travelled to nine countries documenting this global water crisis for his long-term photography project, Water Stories. In it, the photographer has captured day-to-day struggles in places like Brazil, Nigeria, Pakistan, India, and China; capturing the poisoned marigold fields of Kanpur, the barren river bed of the Ganges, women hauling water from a 150ft well, three hours walk from their home.
Showing as part of free Brooklyn photography festival, Photoville, Abdulaziz's Water Stories will take the form of 68 powerful images displayed in light-boxes that will be visible in Manhattan from across the East River; significantly one of the city's most important bodies of water. The Big Apple's own water issues form part of the body of work — from aerial photography to deep in the city's sewerage systems, and to portraits of volunteer citizen scientists gathering data on the quality of New York's freshwater supply.
An important document of a grave subject, Water Stories continues at Brooklyn Bridge Plaza, DUMBO, until 12 October. The project is a collaboration with Earthwatch, WaterAid and WWF, and is supported by the HSBC Water Programme.