'If you say foot foot foot foot foot foot foot foot foot long enough then foot becomes hilarious … If you paint 40 Nixons it puts Nixon in his place' — John Wesley 1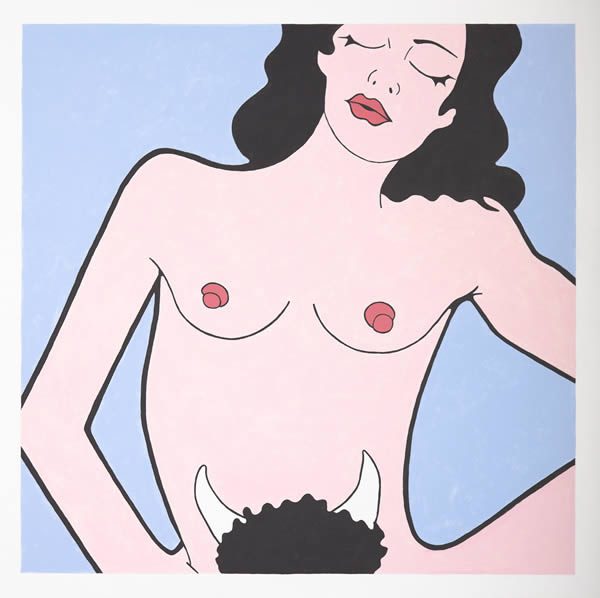 That rather abstract quote is how the Los Angeles-born artist describes the rhythmic repetition that has defined his work over the last 50 years, a quintessence he has branded The Henry Ford Syndrome; the name of which has been borrowed by London's Waddington Custot gallery for a new exhibition that will see many of his works shown in the capital for the first time.
The result of making work in the age of mechanical reproduction that Henry Ford pioneered, Wesley's work carries hallmarks of the contemporaries he's shared the stage with throughout his career — the Warhols, the Lichtensteins — yet exists on its own plain, thanks to a tongue-in-cheek absurdism.
The iconography of Americana runs through an instantly recognisable saccharine colour palette — comic strips and soft pornography, popular culture and cartoons; all imbibed with surreal juxtapositions and frenetic peculiarity, key components often reversed, repeated, overlaid, or rescaled to create vivid graphical compositions that are distinctly his.
The Henry Ford Syndrome, runs at at Waddington Custot, London, between 16 September and 22 October.
1 John Wesley quoted by Hannah Green in "A Journal in Praise of the Art of John Wesley" The Unmuzzled Ox, New York, vol. II, no.3, 1974, p. 45–65