Stoke on Trent-based Reiko Kaneko will be presenting All That is Broken is Not Lost at this year's London Design Festival. The ceramicist-designer who fine-tuned her trade at Central Saint Martins builds on from Exploring Glaze at LDF 2015 by exhibiting the results from a year spent refining her 'reactive glaze' process.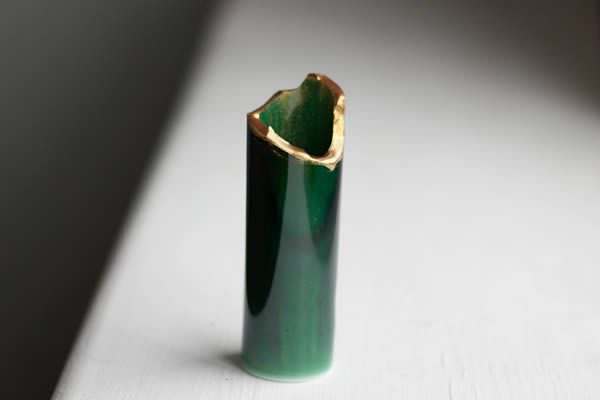 Broken pieces lost to the intense heat of the kilns have been restored using the traditional Japanese (Reiko spent her childhood in the country, and still makes frequent visits) technique of Kintsugi — the art of repairing broken pottery with lacquer, dusted or mixed with powdered gold, silver, or platinum — which tells the story of the objects, and draws attention to the provenance of all the pieces; broken and unbroken alike.
You can find All That is Broken is Not Lost at Elementary Store, Redchurch Street as part of the Shoreditch Design Triangle between 17 — 25 September.
@reikokaneko
@L_D_F
@ShoreditchDT