The Olympic Games (are we allowed to say that without getting a court order?) are so much more than a meeting of international sportspeople and fans — since the dawn of civilisation, they have captured imaginations, hearts and minds; the Games are a cultural phenomena that transcend sport.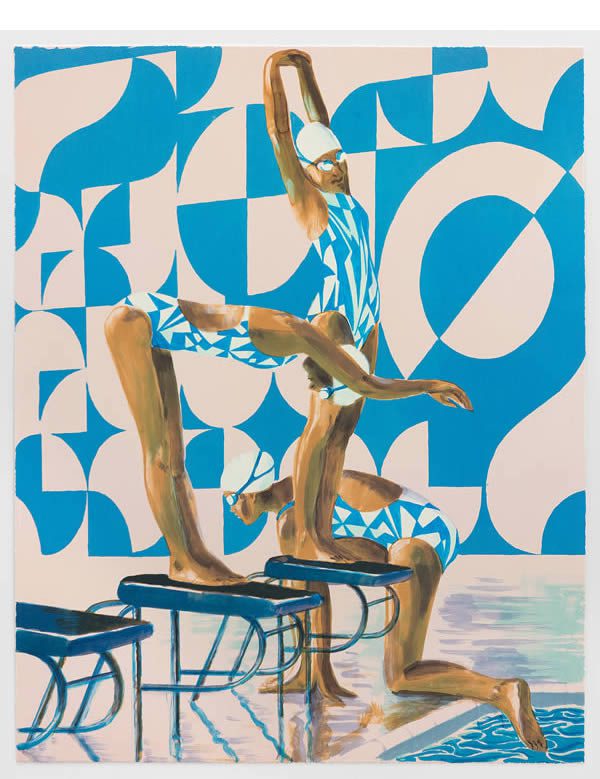 Embracing the culture of the games, the meeting of art and sport has been celebrated since 1912 — when prints and posters were first commissioned for the Games. Having been tasked with creating the official prints for the London 2012 Olympic and Paralympic Games, online contemporary art buying platform Counter Editions have gone on to collaborate with Team GB at both the Sochi 2014 Olympic Winter Games and the Baku 2015 European Games; they're back together again, presenting the official prints for Team GB at the Rio 2016 Olympic Games.
The eight artists chosen by Counter Editions demonstrate the diverse gamut of inspiration in British art today — iconic YBA Tracey Emin; star-in-the-making Anne Hardy; Sir Howard Hodgkin, one of the country's most acclaimed painters and printmakers; photographic artist Sarah Jones; provocateur Eddie Peake; Benjamin Senior; doodle-man David Shrigley; and renowned visual artist turned filmmaker, Sam Taylor-Johnson.
Capturing the spirit of Brazil, the personal involvement of competing athletes, the road to triumph, and the positivity of folk back home, this series of eight prints offer an idiosyncratic look at the range of emotions the Games trigger.
The official limited edition prints for Team GB at the Rio 2016 Olympic Games are available exclusively from countereditions.com