Reflecting the amount of drafts it took to get this product just right, No.19 is a side table made up of several geometric shapes. With no recognisable front or back, it's up to its owner to find their own way around the piece.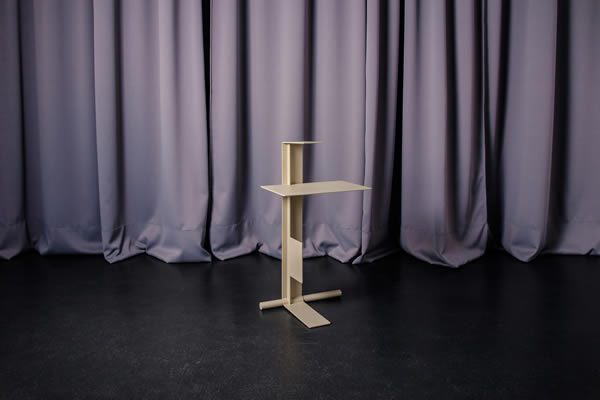 At 68cm tall, No.19 is high enough to fit snugly by most beds and sofas, the steel vertical bar and shelving adaptable to the surroundings in which they're kept; be that used for charging your phone throughout the night or storing independent magazines or photobooks in your living room.
More 'form with function' than 'function with shape', the side table is an everyday piece designed by Studio Pascal Howe for ACME SUPPLiES (the online platform Howe founded in 2015 with Moritz Putzier) who, with tongue firmly in cheek, tells us he considers his work 'something between Pop Art and Bauhaus.' Top marks for bravado.
Made in Italy and Germany using powder-coated steel, No.19 is available in blackgrey, white, and gold, with custom colours possible on request.