Some hotels carry the names of their owners, others the past life of the building they now occupy, Margot House takes its cue from an altogether more whimsical source: one of the main characters of Wes Anderson's The Royal Tenenbaums. Describing the character Margot as 'deep, elusive and glamorous', the father and daughter team of Sandra and Sergio Durany set out to create a hotel worthy of its name.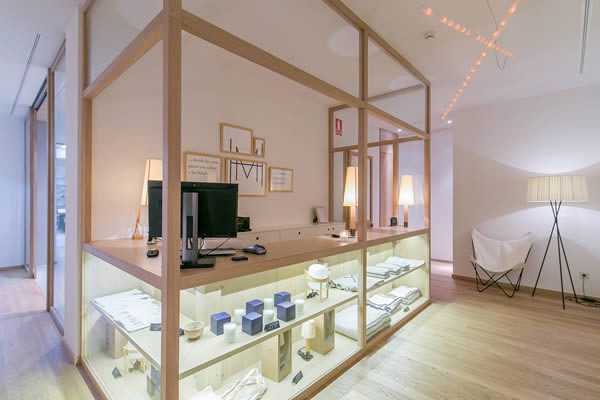 You won't find grand entrances and bellboys in top hats, instead Margot House is found in an apartment block opposite Gaudi's most famous residential work; Casa Batllo. Inside there are communal spaces for guests to relax, mingle, and even pour themselves a G&T from an honesty bar. The nine guest rooms follow the neutral, clean interiors of the communal areas with pieces by Miquel Mila of Santa&Cole, concrete finishes, and light wood furniture. The exquisite taste shown throughout Margot House not only personifies the characteristics of Margot Tenenbaum, but it's also no surprise given its proprietors also own popular Barcelona design shops Natura and BE concept.
Deep, elusive, and glamorous — just like her namesake — Margot House also boasts one feature you simply can't put a price on: the best view of Casa Batlló in the city.