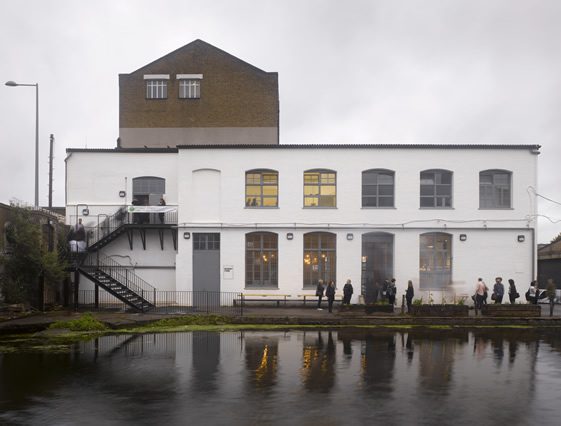 Legacy. It's a word you'll no doubt tire of hearing over the coming months, years, but it's an important one. The London Legacy Development Corporation are those who've been tasked with managing life after the sporting extravaganza that so powerfully captured our nation, and the rest of the world, and the "Olympic Fringe" is a key part of that.
Hackney Wick's The White Building is one of the number of small-scale projects which will comprise the fringe's efforts of "stitching" the Olympic Park into the fabric of the local community, and culturally significant it is too.
The former sweet factory, redesigned by David Kohn Architects (with "sustainability strategies" by Exploration Architecture), is now home to a creative lab with artist studio space, residency space, event space and the rather splendiferous Crate Brewery & Pizzeria (more on that to come); all run by creative platform SPACE.
It seems like The White Building will act as a creative hub for the Hackney Wick Fish Island area, an area that's already on the artistic-ascendency thanks to rising rents in East London's traditional arty enclaves of Shoreditch and Dalston. The games themselves may well have put some locals noses out of joint, but the future looks bright for cultural redevelopment.