If someone calls you a dreamer, it's usually because you're a waste of space. It's a euphemism for underachiever, the perennial non-starter. Stoner. Stop smoking, turn off your Pink Floyd records, and get a job. There are a rare breed, however, of dreamers who are doers too; and this is where it gets interesting.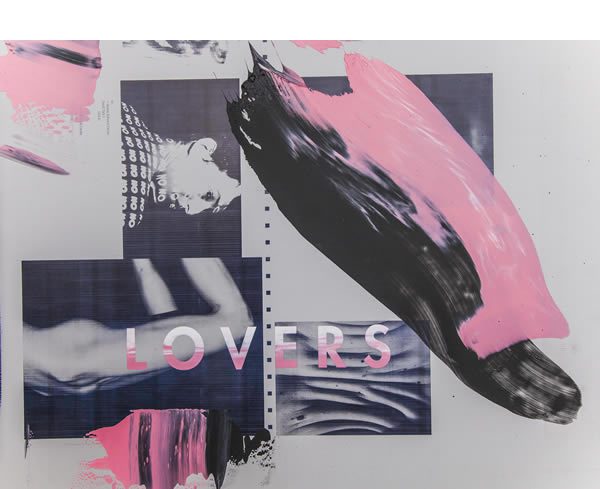 Sotiris Trechas is a dreamer. In fact, he is The Dreamer. The talented young multi-disciplinary Athens-based artist sure has a hazy outlook on life, but he gets off his arse too: collaborating with fashion labels and international media through his photography practice, manning the wheels of steel and throwing parties as a DJ/promoter, flogging limited edition t-shirts and design objects as founder of his self-titled clothing brand, and making some very lovely art, too.
The latter is what we're here to talk about, Greek cultural institution Atopos cvc showcasing Trechas's art practice as part of their ongoing Occupy Atopos artist residency programme. The Dreamer couldn't have dreamt for a better start to his exhibiting career, his debut exhibition part of a group show at Eiffel Tower whilst studying in Paris — he's gone on to exhibit around his home country and abroad, and the artist's self-published book, DREAM COLOR, is available in high-profile cultural outlets like the bookshops of Madrid's Reina Sofia museum, and MACBA in Barcelona.
And so to Athens, where Οccupy Atopos: #Τhe_Dreamer shows off the youngster's restless talent; alongside the institution's knack for installation. The exhibition itself comprises work that is almost a 'remix' of their last, and uses the aluminium offset printing plates of Atopos's UNLOCKED publication as source material for frenetic collage work with Pop Art at its heart. Dream on.
Οccupy Atopos: #Τhe_Dreamer continues at Atopos cvc until 24 June.