Remember Michał Bieżyński? He's the ambitious guy behind the brilliant Lodz Murals project; the creative pioneer who wants his street art project to define the Polish city like Gustave Eiffel's landmark defines Paris.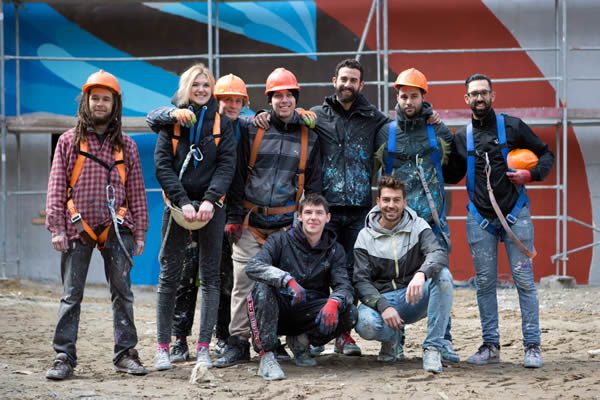 The public art curator has just added his initiative's 45th mural to the walls of Lodz, and it's Spanish street art outfit Boa Mistura who have the honour; dishing out 105 colours to a space of more than 600 m2. 'Życie jest stanem umysłu' are the words spelled out by the collective; which translate to 'life is a state of mind', a quote take from a 1971 novel by Lodz-born writer Jerzy Kosinski. 'Life is subjective; from the roots of the past, and the seeds of the present, there's a future that is born, grows and blooms between what we were, what we are, and what we will beco­me.' That's Boa Mistura's interpretation of the concept, the muralists working that essence of growth into their eye-popping work.
Immersive graphical forms, powerful typography, and oodles of colour. Lodz's residents are sure to be in a better state of mind with this lively new addition to their flourishing public gallery.