Another month, another new hotel for the Big Apple. For the city that never sleeps, there sure are plenty of spots for visitors to contradict that old epithet. Adding to New York City's ascending number of bedrooms, 11 Howard is a landmark property on what they call SoHo's most interesting street.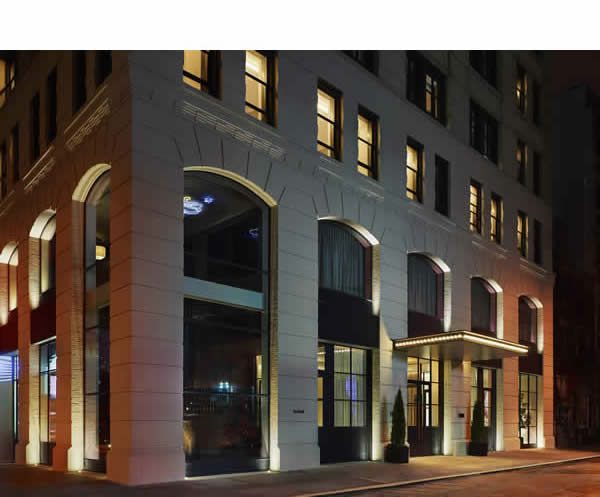 11 Howard is an absorbing mix of creativity and swank inside and out. Led by the hotel's creative director Anda Andrei, in partnership with SPACE Copenhagen's Signe Bindslev Henriksen and Peter Bundgaard Rützou, it's rich and opulent, brimming with works from artists and artisans — whilst the star of its south-facing exterior wall is a 150ft by 50ft mural by artists from community mural organisation Groundswell; under the mentorship of some chap called Jeff Koons.
Informed by the music, food, fashion and industries of SoHo through the years, a troupe of young artists worked on individual designs that were brought together by lead artist Misha Tyutyunik — the end result was taken to the studio of Mr Koons, where the artist pushed the design and its designers to the limit. The outcome is impressive, and serves as an illustration for how creativity works throughout the hotel. Namely that too many cooks haven't spoilt this particular broth.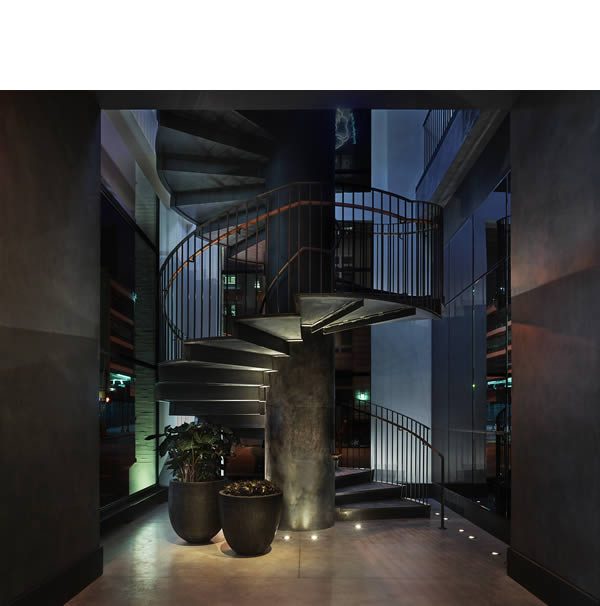 Alexander Calder's 1976 mobile Untitled dominates the lobby; architecture studio Beyer Blinder Belle have reworked the exterior, switching the entrance from Lafayette Street to vibrant Howard Street; there are one-of-a-kind furnishings from all manner of creatives like Rick Owens, Gio Ponti, and Gabriel Hendifar; uniforms from fashion designer Serkan Sarier; original artworks from the likes of Holly Fowler, Hiroshi Sugimoto, and Dan Attoe. A forthcoming restaurant designed by Roman and Williams will top off an impressive array of leading creatives leaving their fingerprints on 11 Howard.
Complimenting its desire to tread a different path, service is tech-led but leaves that choice down to its guests; personal mobiles or in-room tablets can replace face-to-face service, whereas technophobes can revert to a more traditional approach. Electric skateboard brand Boosted Boards offer up decks for guests to tour downtown Manhattan and beyond; epitomising 11 Howard's ability to combine the neighbourhood's effervescent history with cutting-edge technology and creativity. Impressive stuff.