Designerbox is an online concept store that drops the designs and creations of mixed-media creatives directly onto your doormat. From 29€ per month, subscribers will receive a handsomely designed wooden box that contains a limited edition object and a copy of THE iconic (design-led newspaper); among other designer surprises and a 20% discount off previous boxes.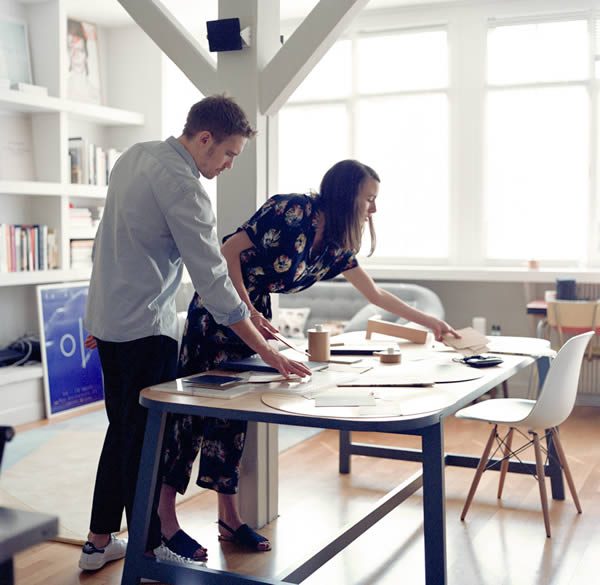 The French brand began life in May 2013 with box #0, a one-off edition by native designer Sam Baron, who crafted a multidirectional table mirror, edged with a classic diamond cut. Since then they've gone on to collaborate with the likes of Finnish designer Harri Koskinen, Shanghai's Design MVW, Singaporean Nathan Yong, and German Sebastien Herkner, on a series of unusual decorative objects and useful design-led curios; exciting and inspiring their subscribers along the way.
With box #34 set to land on doorsteps any day now — Designerbox joining forces with Parisian multi-disciplinary design consultancy Studio Dessuant Bone to create Murakami, an improbable bookend taking its cues from surrealism — we've partnered with the French pleasure-makers to give you a taste of what their subscription platform offers; giving one fortuitous We Heart follower Marie Dessuant and Philip Bone's edition. Head over to our Instagram now for details.