As Soho House's international empire expands, the mega-member's club goes back to its roots in Shoreditch, with a co-working space aimed at creative entrepreneurs who have long forgotten the conventional 9-5.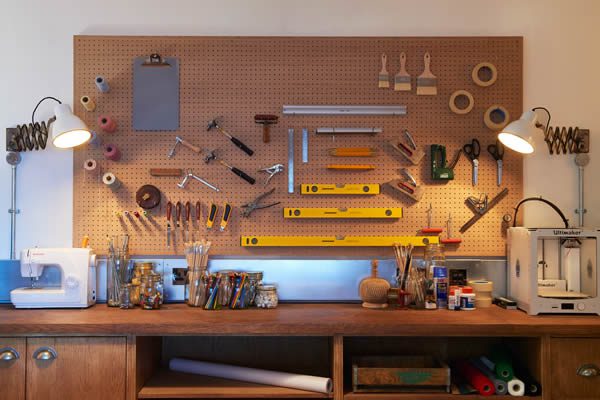 Forged on an ethos of building a like-minded community of creative talent, SOHO WORKS sees the brand catering to those creative's work needs, as well as their quaffing cocktails in fancy lounges needs. It's the first in what will be a series of co-working spaces that will see Los Angeles, Istanbul and New York added in the coming year, and adds more value than your typical hot-desk office environment; adding a workshop element that incorporates 3D-printing and arts materials, along with a photography studio, library, and state-of-the-art conferencing facilities. Naturally, the space also looks pretty snazzy; being fitted out by Soho House's in-house design team.
SOHO WORKS occupies a 16,000 sq ft space in Shoreditch's Tea Building — alongside other Soho House ventures like Shoreditch House, Pizza East, and Dirty Burger — and includes 23 private studios (accommodating from one up to ten people) and a series of shared desks and sitting room spaces. Added value comes in the ability to quickly scurry off to aforementioned Shoreditch House to take part in the aforementioned activity of quaffing cocktails when all that work gets too much.