As a big fan of self-proclaimed 'orchestrator of controlled chaos' Ben Medansky's work, it's a … ahem … pleasure … to feature his cheeky Morning Wood Mugs.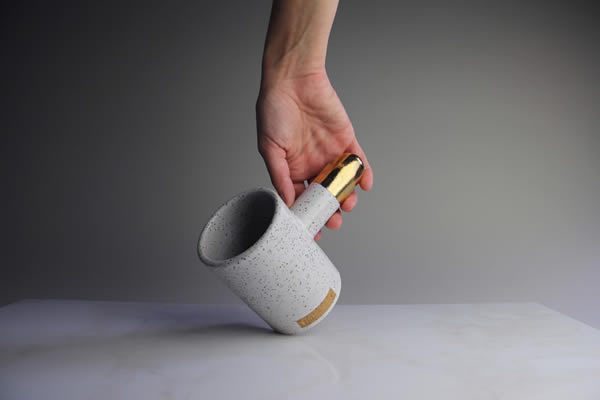 With a speckled buff clay body and glazed exterior, the extended handle — with hand-painted blue or gold tip — is sure to put a smile on your face whilst you enjoy your first brew of the day.
Made in his L.A. studio, overseen by office mascot super-mutt Banjee, we're told that each piece is 'wheel thrown or hand built, individually hand-crafted and fired in electric kilns'; resulting in one-off, collectable items from the Brutalist and Modern architecture-influenced designer. The Morning Wood can be yours for $60 (blue tip), $80 (gold tip), and U.S. residents can join The Medansky Mug Society; more details can be found via benmedansky.com.