Feeling inspired by '90s French house music — the EQ-contorting disco of Daft Punk, Cassius, Etienne de Crecy — Juliette Mutzke-Felippelli, one half of husband and wife design studio JOOGII, set about creating the French Touch chair.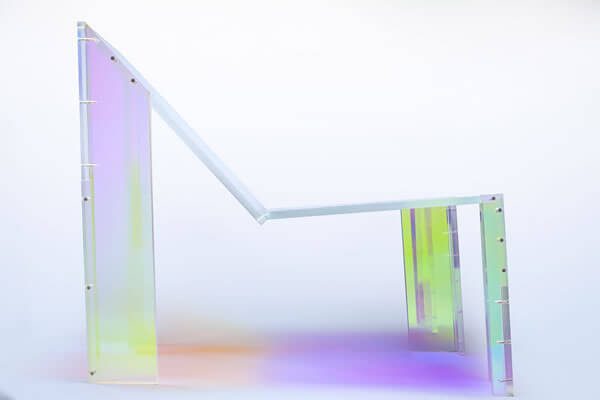 Its construction — composed of dichroic film (a shimmering, colour filter) applied to CNC-cut acrylic, connected by steel bolts — interacts naturally with light, emitting a luminous colour spectrum from all angles. Mutzke-Felippelli tells us: 'the chair is as vibrant and mesmerising as the combination of uplifting disco samples and heavy filters used in tracks during the heyday of the French house musical genre'.
French Touch (another name for the filter house genre that dominated clubs in the late-1990s) designed and manufactured in Los Angeles, is more an artwork than functional furniture object, and priced at $7,500, is accompanied by a specially made mixtape.