With micro-distilleries already launched in Berlin, Amsterdam, Detroit and Seattle — and more in the pipeline (Los Angeles, New York, Miami and Houston) — pioneering locality-conscious brand Our/Vodka is produced by a growing global family, that follow a global recipe … throwing a taste of each city's individuality into the mix; ensuring each vodka takes on its own character.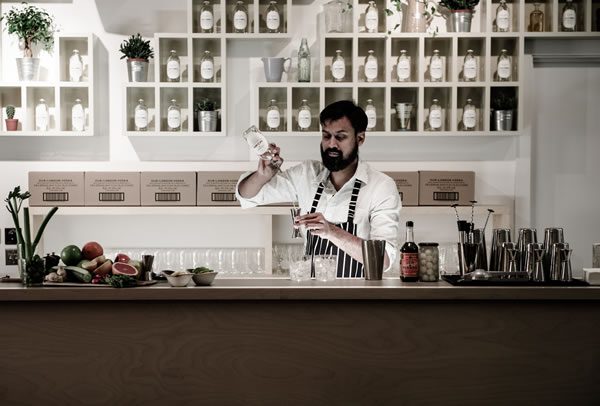 Our/London is produced in Hackney and overseen by friends Neil Chivers and Clive Watson, who shared their first batch of the clear liquor late last year. Made, wherever possible, from locally sourced ingredients and bottled in the brand's individualistic 350ml 'milk bottle' — with crown cork and resealable lid — Neil and Clive's version of Åsa Caap's Sweden-born brew is yours for £19.
Keeping the vodka in touch with its local community — the distillery, underneath Hackney Downs train station, is not only coupled with their production facilities, but features a tasting room and events space, too … all decked out in a kind of futurist-industrial look that serve as an extension to the brand's cutting-edge Scandi-aesthetic. Skål!