Mission in London's Bethnal Green is the latest offering from super-talented husband and wife duo Charlotte and Michael Sager-Wilde, they behind semi-eponymous Hackney wine bar Sager + Wilde. Offering new and advanced levels of hospitality with a no-bullshit attitude to bookings, the space is timeless, capable of kindling fanciful notions of Hollywood glamour. Its sure-to-be-iconic palm tree nods in that direction, the duo's beloved California evoked as it stands at the head of their winning new East London space. Dark wood paneling and low, warm lighting offer the intimacy of S+W in a space much more imposing.
Needless to say, the food is top notch, offering way more for the veggies (or veg lovers) without neglecting the importance of meat. Deliciously grilled lamb chops and duck Pappardelle impress, as does Chef James De Jong's imagination and resourcefulness. Simply-presented whole globe artichoke is great for sharing, Ovoli Mushroom Salad a new treat to relish in. The menu offers innovative and flavourful seasonality that can matched with their handpicked wines from small vineyards.
You'd think the young couple a little barmy opening two restaurants in E2 within a year of each other, but with Jonathan Mangham from Mango Architects by their side and a loyal service and kitchen team, they've excelled once again.
We spoke to Charlotte over a glass, or two, asking the ultimate landlady about the mission for Mission, where their inspirations roll in from, and what really is at the heart of running an expanding empire…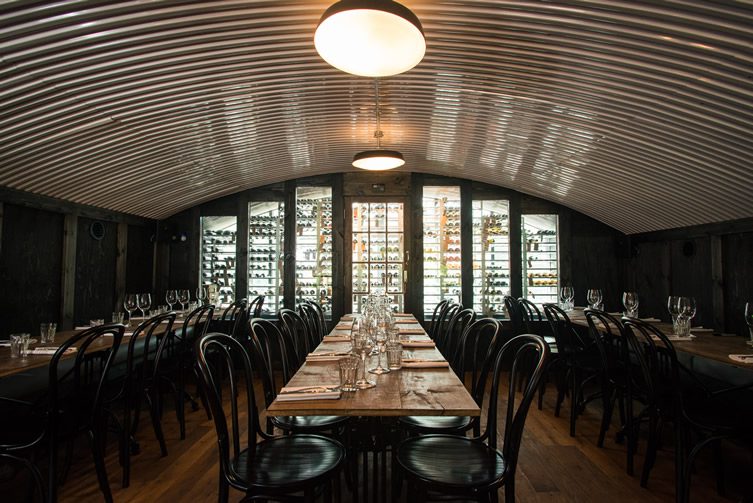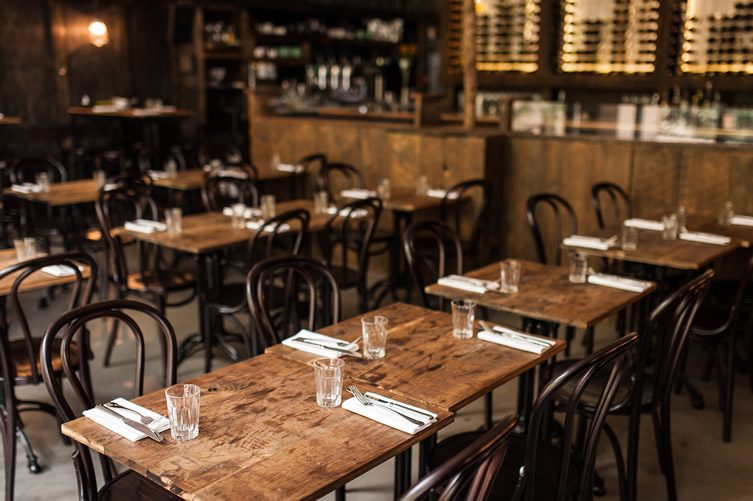 Why did you open Mission within a year of opening Sager + Wilde?
Ha, we must be mad! We always wanted another place, and liked the idea of the railway arches because they were so empty and raw. Sager + Wilde is in an old pub and I think people focus too much on that, thinking that we took all the inspiration from it exclusively – so we wanted a blank canvas when creating Mission.
How did you find the space in Bethnal Green?

Network Rain owns all these arches and they run a great scheme to fill them all over London. They help start-ups who aren't cash rich with affordable rent. We have a fifteen year lease so we're really happy.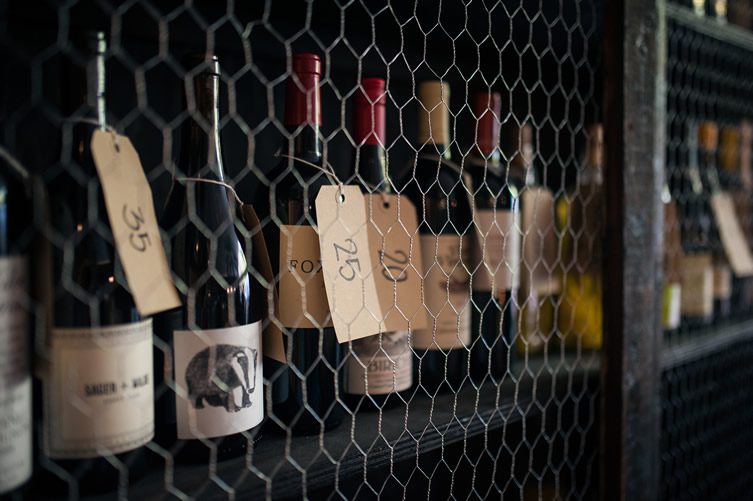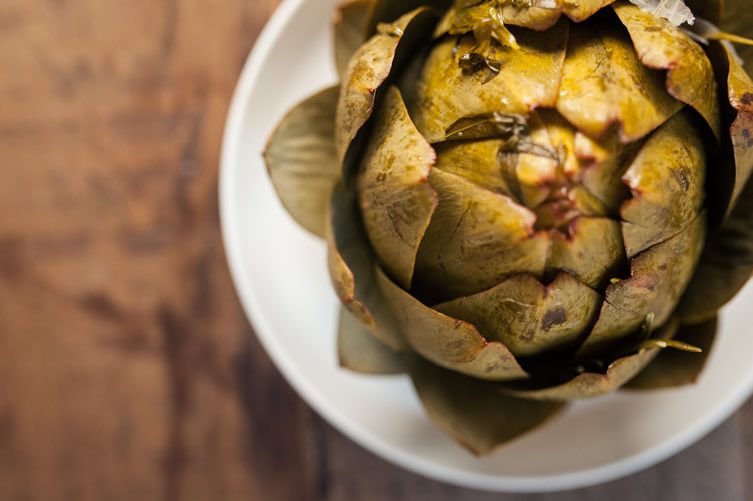 The restaurant is packed yet you only opened weeks ago. What's your secret?
We never turn anybody away. Even if we're full I always try to offer another time slot, or space at the bar – it's all about hospitality. I really want to make our customers welcome, as I don't like the idea of having to book six months in advance or being made to feel like an idiot just because I didn't book. You can always accommodate people, and most are willing to wait. Just be nice and offer your customers a good time.
We also learned a lot from the American folk, who do hospitality so well. With Mission we took inspiration from all the places we've worked and visited; including Bar Tartine, Locanda and RN74. All those places, especially the likes of Nopa and Foreign Cinema, were open all day and all night. You could come in just for coffee or a big dinner, it didn't matter, everyone was valued.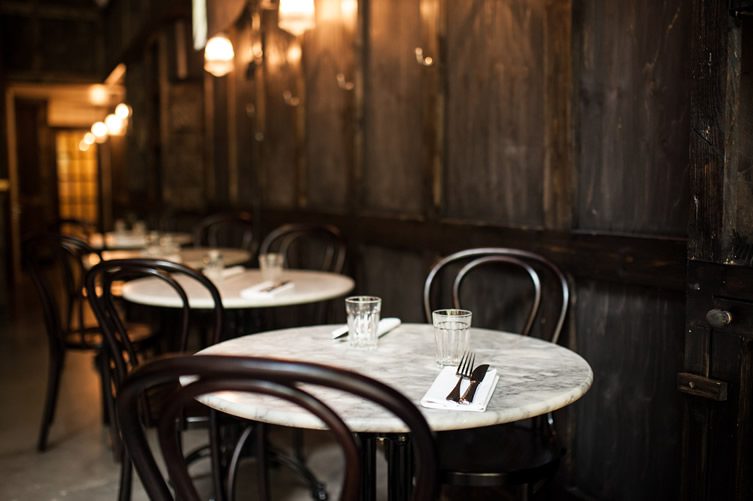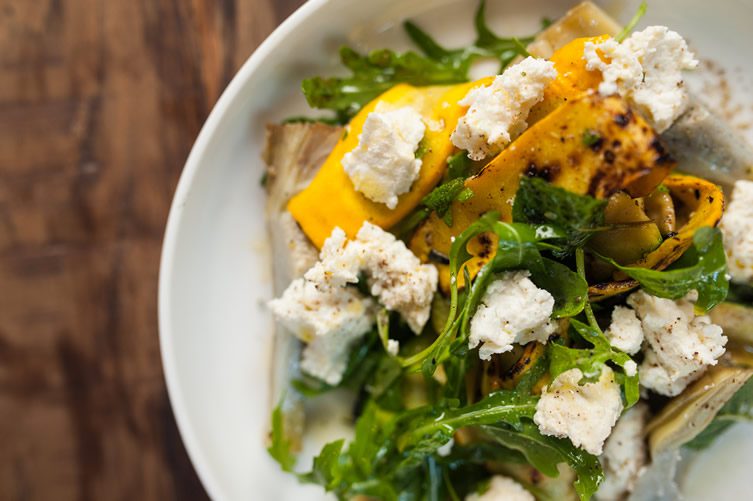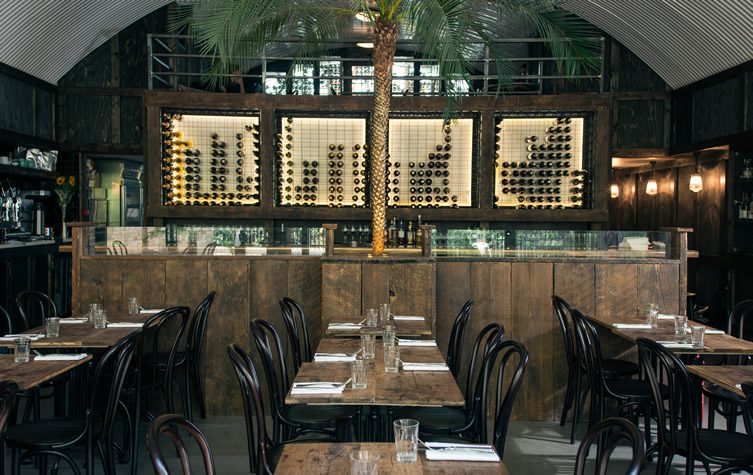 Tell us about the design of the space. We love your palm tree!
I saw an old picture of a train station in the '50s in New Orleans. They had lots of plants and the atrium at Mission reminded me of that. It took us two weeks to find the palm tree that was just right. We designed Mission in zones that include romantic tables, tables that can be added to, and walk-in benches – as well as a mezzanine. As with S+W, Jonathan Mangham from Mango Architects helped us make the most of the space.
The palm tree was an evolution. When we first walked in to the space it was white, stark with strip lighting. We really didn't like that and wanted to create a warm and inviting environment. We wanted to go old school and timeless, yet less industrious, reclaimed or gothic – there's a hint of 1950s Americana in the wood paneling, the palm tree and even the ladies are inspired by the Pink Ladies.
Vegetables feature heavy on the menu, which is unusual in a non-vegetarian restaurant.
Vegetables are a massive part of the menu. We are taking inspiration form our time in San Francisco, where there are over thirty farms in the Bay area alone. From little city farms to dirty girl farms, all the restaurants get their daily produce from them. Whilst there are lots of people doing great things with meat in London it is nice to be able to offer quality, seasonal and inventive veggies.
***