The sophomore, as they'd say in the US, instalment of Audi's fledgling Urban Future Initiative (the first having taken place at 2010's Venice Architecture Biennale) was held recently in Istanbul – a showy affair that presented the works of architecture agencies from Brazil, India, China, America and Turkey itself. Focussing on the future of urban mobility, the invited studios each presented their research and proposals for a freer-flowing vision of their own cities in 2030.
Taking place as part of the city's inaugural Design Biennial, the Urban Future Initiative came in two entities: The Exhibition – located in the atmospheric Hasköy Spinning Factory – and The Award Ceremony – a glitzy affair hosted at Suada, an 'island club' that straddles the waters which divide Asia and Europe. Naturally, a boat serving canapés and wine (and pumping out Ibiza lounge-beats) whisked us along the Bosphorus and between the two. How swanky.
However, back in the real world – where cities are crowded, roads often rendered useless, infrastructures are decaying, and sustainability is an ever growing concern – it makes perfect sense that a motor giant of Audi's calibre should be getting heavily involved in projects like this, and – judging by the passion with which CEO Rupert Stadler speaks at the evening's award ceremony – it's something they're taking pretty seriously.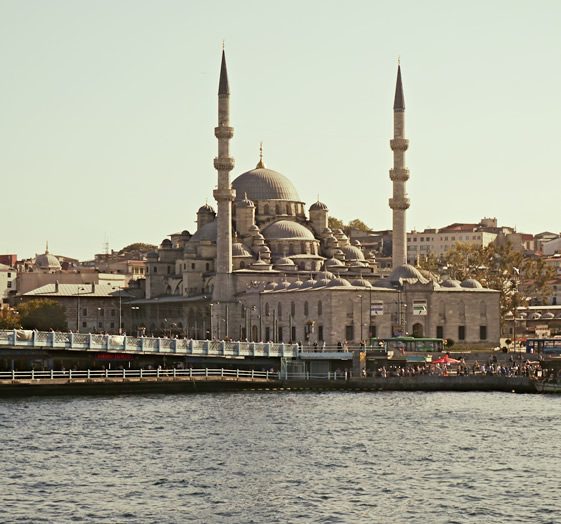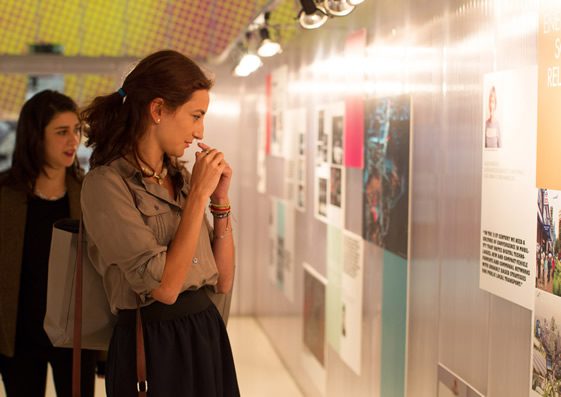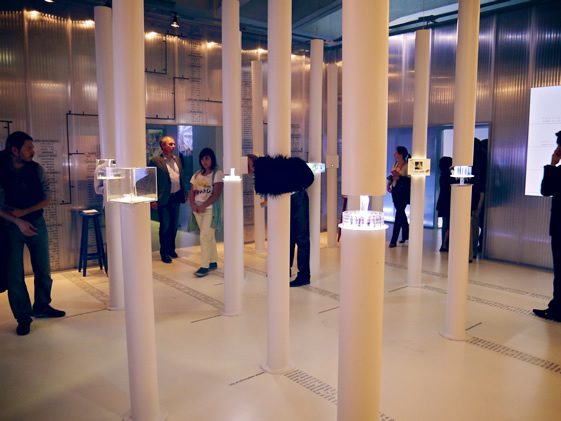 So, back to the invited agencies, their designs, and the exhibition; Urban-Think Tank from São Paulo, Mumbai architects CRIT, local kids on the block Superpool, China's NODE Architecture, and Höweler + Yoon Architecture from the US all present their forward-thinking plans for our changing urban landscapes… all impassioned, all innovative, and some wildly ambitious.
It's the wildly ambitious that ultimately wins out, Höweler + Yoon Architecture's BosWash: Shareway concept taking the €100,000 prize and the promise of further research and development. Re-imagining the entire infrastructure of the 400 mile stretch that encompasses Boston, NYC, Phildelphia, Baltimore and Washington D.C. – Höweler + Yoon's vision of 2030 is balls out futurism of the highest order, sleek, grand and utterly revolutionary; it's perhaps how 1950s America imagined we'd be living today.
São Paulo's Urban-Think Tank talk of dance, rhythm and movement – of course they do, they're Brazilian – of a city that's open and spontaneous; they proposed the connection of buildings above street level, infinite loops of connectivity, and it was all very fun – Blade Runner set to a Samba beat, if you will.
Grass roots level change was more the thinking of local studio Superpool, a transportation system that, well, cut back on the transportation, and an online loyalty program called Park – I'm not sure how well this one would have gone down with the Audi execs. Over in China, NODE Architecture were taking things underground, whilst Indian studio CRIT offered expansive research with little radical overhauling of infrastructure – its humble approach hardly fitting the swagger of our mid-Bosphorus ceremony setting, but their urban toolkits are perhaps the most realistic way to better a complex mobility ecosystem like that of Mumbai.
Winners crowned, losers celebrated, food and drink sank – we enjoy a fine day and night, but it's only when we're back on land again that we realise the true importance of this kind of initiative. As our coach shuffles us just a few miles in 30 minutes on our way back to the hotel, the stark realisation that the world's urban environments are buckling under our increasing demands of it sets in… you wish that cargo was being transported underground, you long for a Samba-vibed walkway through the skies, and that there was a loyalty scheme keeping these pesky motorists off the roads… we're desperate for the future; here's hoping influential brands like Audi can make it everything we dream of.
Visit Audi's new online mobility magazine Mooove.com for further reading.