There's never been a worse time to be edible livestock in America, as the country continues its exploding love affair with barbecue. Los Angeles is very much part of the BBQ landscape, which now stretches to both coasts after spreading its delicious smoky flavours from the southern heartlands. American barbecue differs from state to state, with each using its own distinctive marinades and cooking techniques, and chef Adam Cole has studied a good many of them.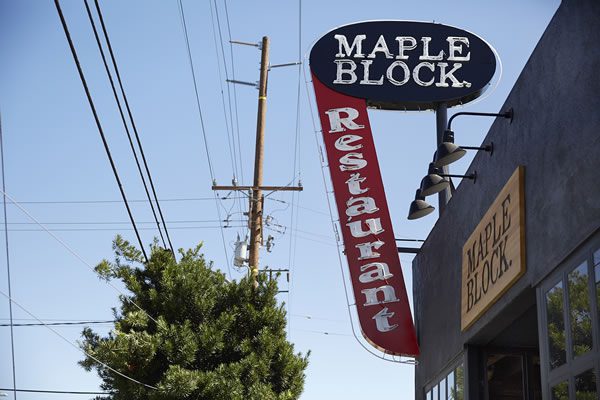 Cole's experience of barbecue from Texas, North Carolina and Georgia — as well as a meat-smoking education from pitmaster Ken Hess and stints in the kitchens of LA fine dining restaurants — makes Cole the perfect man to bring the barbecue magic to Culver City.
Maple Block Meat Co. is a seriously juicy proposition, with on-site butchery, a peach wood smoker, and a trio of house-made speciality sauces contributing to the venue's flavour. Scott Kester's interior design really cuts the mustard too, based around a central "live action" maple butcher's block measuring 12 feet. This is where customers come to have their meat hand-sliced to order, and at night a section swings out to provide five folks with the best seats in the house from which to watch the chefs do their barbecue thang. There's outdoor patio seating, and the Maple Block crew also caters events using their custom-made Smoker Trailer.