Bub and Bob, Mario and Luigi, fish and chips, burger and fries. 8Bit is chock full of such classic pairings, bringing a retro gaming angle to a good old-fashioned "western" fast food outlet in the traditionally Vietnamese suburb of Footscray.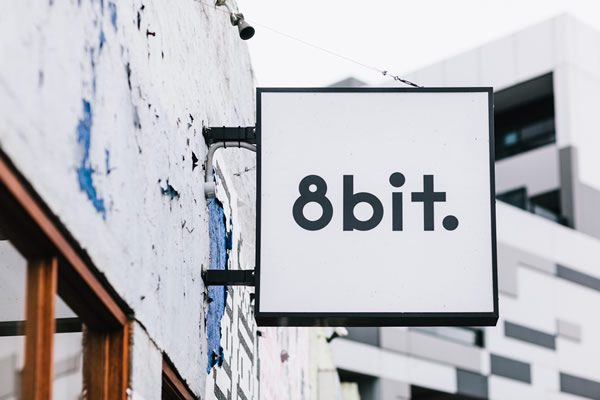 Half the fun at 8bit — designed with a misty-eyed nostalgia for the brilliant, blocky video games of the 1980s — is naming the pixillated characters dotted around and the titles they came from. If you need a memory jogger there are some clues on the menu; 8bit's dishes have been given names such as Double Dragon, Golden Axe and Wonder Boy.
There's also a treasure trove of childhood memories to be dug up from the recesses of your brain via the arcade machine, which packs hundreds of classic games under the hood. The Droop Street restaurant's paste-up exterior décor and an interior wall covered with low-res graphics are as good as Doc Brown's DeLorean for transporting one back to the past, while the burgers, hot dogs and shakes are bang up to date.