Giving us the first "is that a badger or a dog?" double-take of the day (it's a wolf), Revital Cohen and Tuur Van Balen's And Nowhere a Shadow is just one of the interesting elements to Future Perfect, part of the Close, Closer series of contemporary art programmes/exhibitions at this year's Lisbon Architecture Triennale. The whole shebang is an interesting project – the organisers have set out to create a fictional future city, and to that end a whole team of big thinkers and creatives has been brought together to make it happen. Scientists, technologists, designers, artists and science fiction authors have all contributed to the look of the city, the surrounding landscapes and of course the things happening within it.
In Cohen Van Balen's future, the wolves are at the door, as the boundaries between the urban and the wild blur. It's not all bad news though, as these wolves generate electricity for the city, and genetically-modified blueberries containing rabies vaccine keep them healthy. The duo, based in London, specialises in creating fiction – not merely in the imagination but by making physical objects, photographs and films, that look at the tension between technology and biology..
Also at Future Perfect is the art-technology collective Marshmallow Laser Feast. Another London contributor, the group's The Supercomputer: Pushing Boundaries looks at super-surveillance, as every citizen's movements are tracked, and virtual layers of data are laid across the physical city, changing with the movements of the audience who "conduct" the sound and light projectors.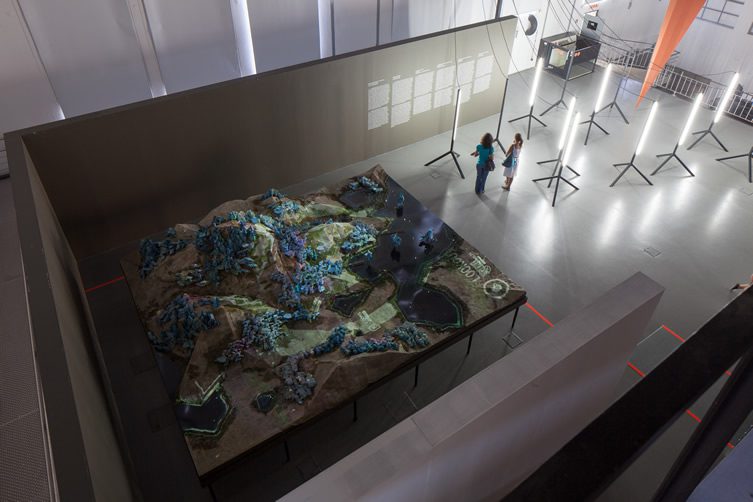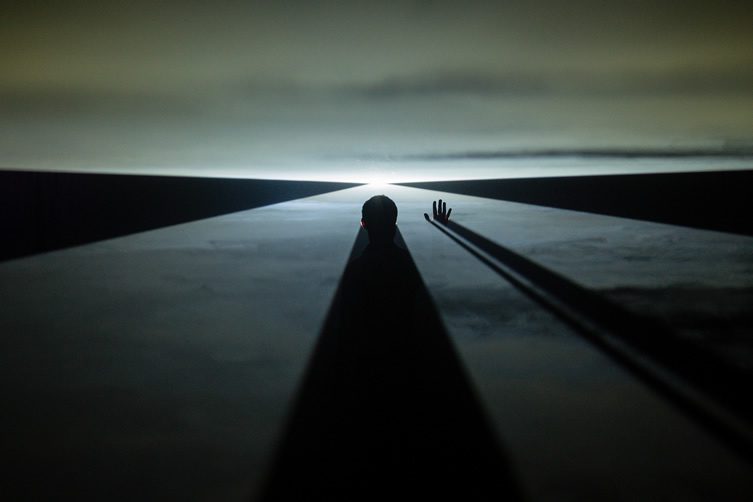 Forgive us for continuing the zealous flag-waving on behalf of Britain now, but many of the coolest swimmers in the Triennale think-tank hail from the UK. Warren Ellis's name will be familiar to anyone who likes graphic novels, but even if they aren't your specialist subject you'll know his work from the big screen adaptations of Red starring Bruce Willis, and Iron Man 3, which was based on his Marvel novel. Fellow writer Tim Maugham's short story collection Paintwork, set in the near future, and a forthcoming novel on hacktivism and cyber-warriors made him an ideal addition to the forward-thinking team, and approaching things from a scientific standpoint, senior TED fellow Rachel Armstrong specialises in sustainability and bio-architecture, looking at how buildings might evolve to take on characteristics of biological systems. Yowser. The three have contributed to Brave New Now, a collection of short stories soon to be available as an ebook from the Triennale shop and Kindle and Apple app stores.
There's a boatload of other amazing stuff going on at Future Perfect from an array of brilliant international talents, and we'd be here all day telling you about it all. Check it out for yourselves – the event, held at Campo De Santa Clara, Lisbon, continues until 15 December, open Tuesday to Sunday.
@trienaldelisboa
@Close_Closer
@cohenvanbalen
@marshmallowlf
@warrenellis
***