The Ai Weiwei vs Lego feud has taken a further sunroof-related twist. The political Chinese super-artist took to his Instagram account a couple of days back to vent his frustration at the iconic Danish toy manufacturer, for refusing his request for umpteen bricks — their reasoning, not wanting to be associated with political artwork. Read: not wanting to piss off the Chinese.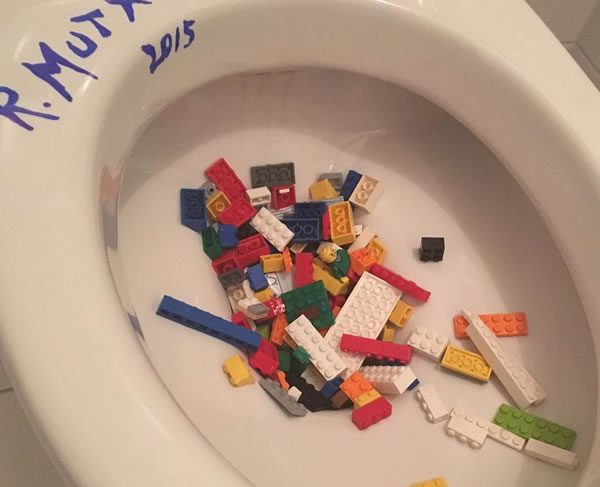 Since then, the public have been fervently donating their bricks to the big man — who has proceeded to dump it, via the sunroof, into an old red Beemer.
But the car-connected collecting does not stop there, Melbourne's National Gallery of Victoria just confirming that they will become the first international collection point outside Beijing for Weiwei's Lego; 'we have received many offers of donations of Lego in the past days. People have shown their generosity, creative spirit and enthusiasm to become engaged in this project, and we are pleased to be the first international collection point' NGV Director Tony Ellwood explained, from the artist's Beijing studio. Set to unveil a major new double-head exhibition in December, Andy Warhol | Ai Weiwei, the Melbourne gallery will be driving a car into their sculpture garden, allowing locals and international visitors alike to get in on the Lego/sunroof shenanigans.
'The project began by celebrating those who stand for human rights and freedom of speech, and has inspired a groundswell of support that has developed into this inspiring project which has engaged the wider community' concluded Ellwood.