As electronic communications really began to take off in the 1970s, a new term was coined to describe the leap forward. "Electronic superhighway" artfully described mankind's developing network of telecommunications in speed and scope, but the phrase came not from an engineer or a journalist, but from a classical pianist.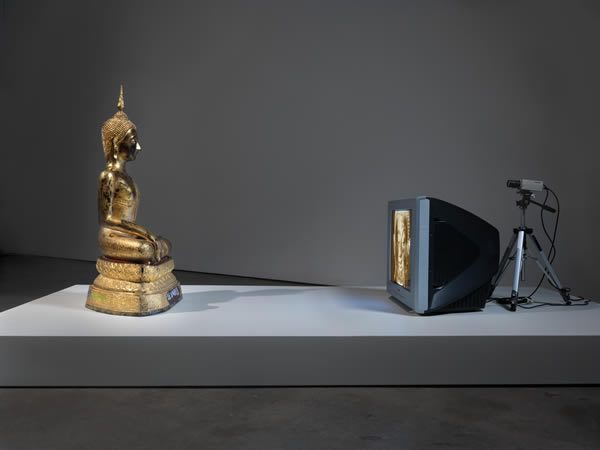 By the time he first used the phrase in 1974, Nam June Paik had finished his musical training in Seoul, fled war-torn Korea with his family, and had spells living in Japan and West Germany. It was during his time studying music history in Munich in the early 1960s that Paik met several notable conceptual artists and his own career took a turn for the experimental.
In 1962, Paik joined the multidisciplinary artistic collective Fluxus, and began incorporating technology — including satellite transmissions, lasers and robots — in his own eclectic practice. Paik's pioneering use of video led him to be known as the founder of video art, and the friend of Lennon and Ono continued to break new ground in this area throughout his long career which ended with his death in 2006. Gagosian Hong Kong has recently taken on the worldwide representation of his estate, and their retrospective Nam June Paik: The Late Style tunes in to the last decade of the artist's life.
Sculptures, paintings and drawings from this period — many never exhibited before — join renowned works from the '60s to the '80s. Closing date is 7 November.