Hailing from Mexico — rich in vivid, graphical heritage — Mestiz stay true to their words: "seeking to spread traditional craftsmanship and local talent into a contemporary lifestyle for its recovery and evolution".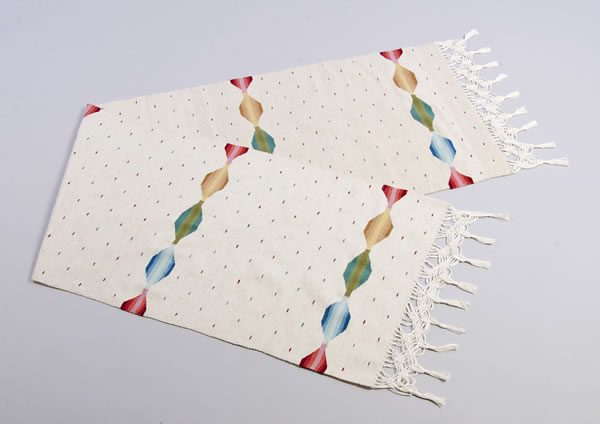 Their first collection N—1 comprises a range of furniture and textiles inspired by the relationship between body and clothing; produced by architect, designer and founder Daniel Valero along with local craftsmen. Staunchly functional before the spicy ingredient of vibrant textiles added. There's a few parallels to be drawn here to other famous Mexican exports.
Our attention was piqued as a result of their international debut at London Design Festival's Tent London — where we first set eyes upon the line (realised thanks to a successful crowdfunding campaign), which features the beautiful wool yarn rugs Linamé and Illo; award-winning chair Patél; and Mori, a low table constructed from pinewood, dressed with handwoven textiles.