German filmmaker Wim Wenders will be well-known to fans of European cinema as the director of Kings of the Road, Wings of Desire and Paris, Texas. Even those who prefer more mainstream fare may remember the inferior Wings remake City of Angels with Nicholas Cage and Meg Ryan, and Wenders himself has crossed into Hollywood territory when two of his documentaries, Buena Vista Social Club (1999) and Pina (2011), were nominated for Oscars.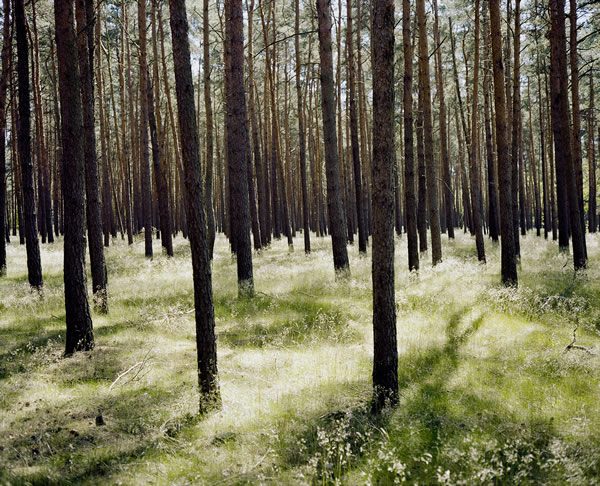 With such a talent for film, it's no wonder Wenders has serious chops when behind a stills camera. Blain|Southern Berlin sees the artist return to his hometown to exhibit after a gap of more than five years, and just as in his cinematic career, Germany and America play important roles.
Time Capsules. By the side of the road is a visual exploration of the evocation of memories by photographic imagery, drawing parallels between the two through their ability to preserve a moment in time for future recall. Wenders remembers first arriving in America with "wide-open eyes", and attributes a new-found appreciation for the beauty of his homeland on his 15 year absence. In his images, Wenders searches out signs of life, whether they be permanent features carved onto on the landscape or merely fleeting interactions which have long since faded into the past. The wistful exhibition closes on 14 November.