Mr and Mrs Fox, of the Hong Kong Foxes, certainly keep a lovely den. Their place is a three-storey restaurant nestled in a corner of the new Taikoo Place Apartments in Quarry Bay.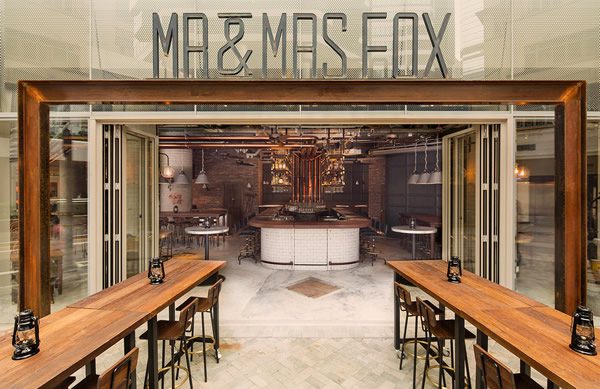 Each level offers something a bit different for up to 250 customers, beginning with the ground floor where walk-ins can stop by for a drink and a snack. Once the aperitifs have done their work, guests can head upstairs for more formal dining options.
Mr & Mrs Fox's good looks are down to another Hong Kong couple — design studio Charlie & Rose. They've been on the hunt at antique markets around the world to source the vintage objects and furniture that contribute to the venue's charm.
The bar area encapsulates the mood of the whole place; shiny new copper pipes rise up from the cracked tile island which looks like it might have been there for 100 years. Likewise, decorative old floor tiles poke through a fresh later of concrete. The star of the menu is Black Angus beef from Rangers Valley in Australia, which is hung in a bespoke ageing cabinet for more than 28 days before the chefs will even consider applying a knife.