There is one particular image in Conrad Roset's series Pale which rang a distant bell in my memory. A woman cloaked in black — black that seems to be consuming her as a diadem of flowers and plants wreath her head. After a while (I'm getting old) it clicked: the wicked witch from Disney's classic 1959 animation Sleeping Beauty, reaching out at me from the distant fog of childhood. Disney hey? That stuff really stays with you.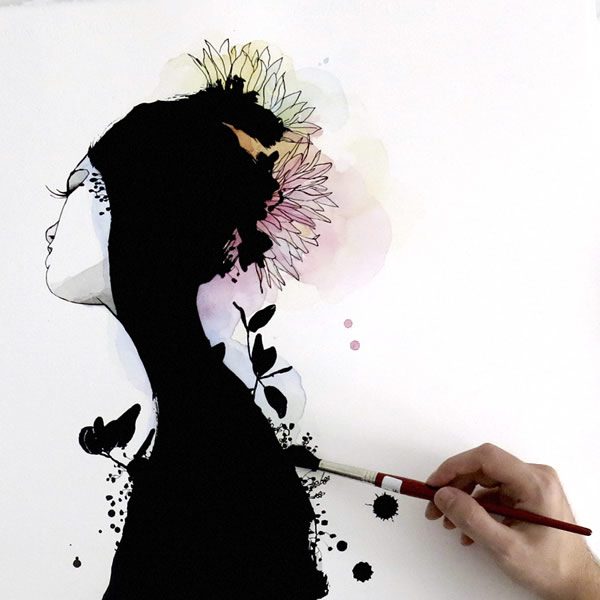 Anyway, it transpires after a bit of search engine memory jogging that Roset's figure doesn't bear close comparison with Maleficent, as Walt's character is called, but there's definitely a dark undertone to the Barcelona-based Roset's muses, and the amount of uncloaked flesh on show here means they certainly wouldn't qualify for a U certificate.
Spoke Art in San Francisco is hosting what is Roset's first solo show in the US. Regular readers may remember the artist's mural at Feeld Organic market in his adopted hometown (Roset is from Terrassa, a small town outside the Catalan capital), although on that occasion his flower-haired fairy seemed still, and at peace. In Pale, his lithe figures twist, dance and hide, bodies hidden by broad black brush strokes that are suddenly lifted away to reveal the sensitive, vulnerable skin beneath. Catch a glimpse of Roset's mysterious creatures from 29 August to 26 September.