The UNESCO World Heritage Site of Palmyra hasn't been without recent troubles; a well known caravan stop for those passing over the Syrian Desert in the early second millennium BC, the site now sits as monumental ruins under constant threat from ISIS.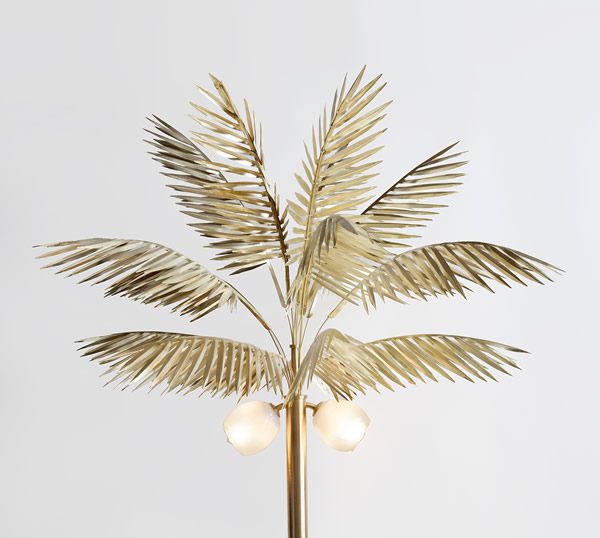 An antiquities scholar the latest to have suffered a brutal killing at the group's hands. With such a charted history, it is easy to understand how design studio Moving Mountains found inspiration in the ancient city for their palm lighting design; not least as the site is said to be surrounded by 20 types of palm tree.
Unveiled at the Colony showroom during this year's New York Design Week, the Palmyra Lamp — "a homage to both the splendour of ancient empires past, and the allure of the tropics" — is made from brass, steel and handblown glass, and stands at around 86″. Elegant, timeless, with a welcome helping of kitsch.