Call him Sasquatch, call him Bigfoot — the reputed monkey-man-beast is a mainstay of American folklore; dating back to Native American times. Whoever he is, when he goes back to his cave, you wouldn't necessarily imagine him kicking back on one of noted mid-century designer Robin Day's pieces of work. That was until British designer Ilse Crawford gave his iconic Reclining Chair a makeover.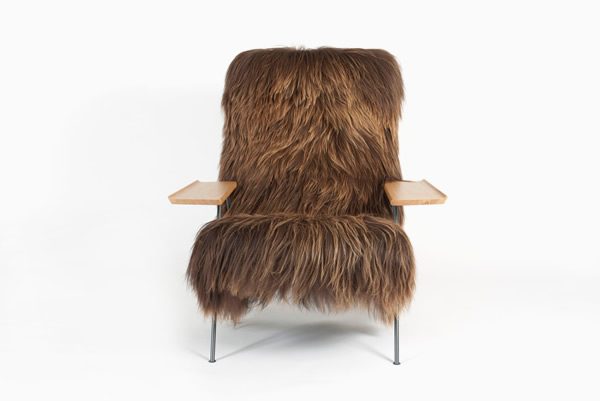 According to the designer, Robin Day loved the wilderness ("rock climbing to Nordic skiing"). Not that his designs would have given you that impression. Highly regarded as one of Britain's most influential designers, Day was famed for a functional, minimalist approach — and many of his designs will remain classics as long as people use furniture.
Part of a collection of designer re-interpretations of his recliner, by London-based twentytwentyone, Crawford uses Icelandic long-haired sheepskin to add a raw messiness to Day's clean-lined chair, first designed in 1952.