After success with their first hotel in Paris, the folks behind Mama Shelter couldn't have chosen a more different city to set up home in for the latest in their quickly-expanding portfolio. Los Angeles may not have the romance of the French capital, but what it lacks in classical good looks it more than makes up for in energy and an adventurous spirit — and being bathed in that California sunshine all year round doesn't hurt none either.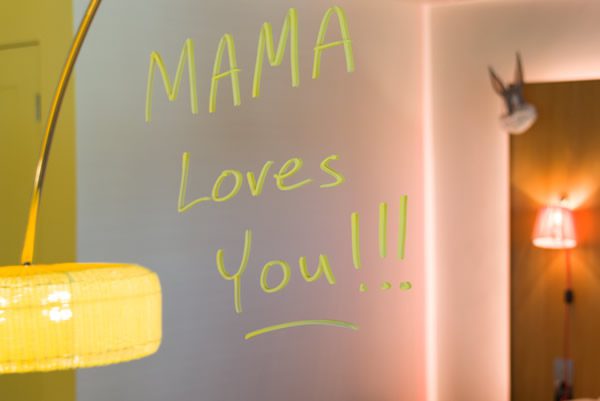 Those aforementioned folks are the Trigano clan (renowned as the founders of Club Med), and it's still very much a family affair; Serge Trigano and his sons Jérémie and Benjamin are the creative forces behind Mama Shelter, with Thierry Gaugain onboard as designer — having parted ways with Philippe Starck.
Gaugain is renowned as a multidisciplinary designer, including in the field of luxury yachts, but his impressive CV proves that the Frenchman is at the peak of his powers when his skills are employed on dry land; more than capable of filling the big name boots. Just as Los Angeles' Hollywood Boulevard, where Mama Shelter is located, is full of offbeat characters, so the hotel's design is peppered with eccentric and quirky moments. These include a goofy collection of bedside lampshades and the guest room effect lighting itself, whose neon bathes the room in a seductively naughty glow after sunset. Six stories up and the rooftop bar is a great place to take in the sights of the city, offering a near-360 degree panorama of landmarks including the iconic hillside sign, the nearby Chinese Theatre and the Walk of Fame, plus Downtown, Westside and South Bay.